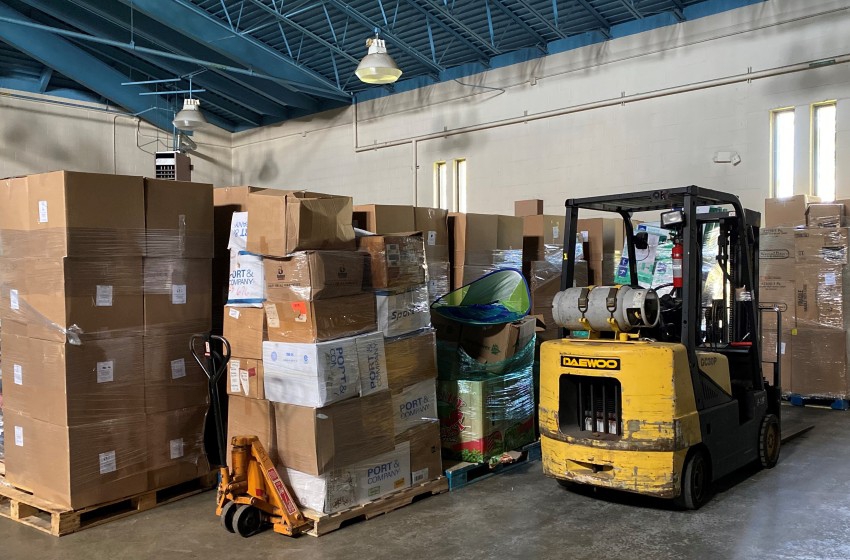 Your gift-in-kind donations help Summit Missions, and their partners meet the needs of families in Eastern Europe. Donate new or nearly new clothing, shoes, toys, and household goods. Items are sorted and shipped to our partners in Eastern Europe.
Donations can be dropped at our warehouse at: 3700 Boettler Oaks Drive, Uniontown, OH 44685.
Donations are accepted: Mondays-Thursdays, 9 AM-4 PM. We will provide a tax-deductible receipt for your donation.
Call 330-896-9300 to arrange a drop-off time or for additional information.
Your Help Brings Hope
Items We Accept
(gently used or "like new" condition)
Apparel & Accessories
Clothing
Shoes & Boots
Coats, Gloves, Hats & Scarves
Purses, Belts, Watches, & Jewelry

Toys & Stuffed Animals
Stuffed Animals, Beanie Babies & Dolls
Lego's, Blocks & Balls
Toy Cars & Matchbox Cars
(Items must be clean, unbroken and not missing parts or pieces.)
Sports & Camping Equipment
Tents, Tarpaulins & Sleeping Bags
Outdoor Cookware & Mess Kits
Backpacks
(all ages and sizes)
Soccer Balls, Volleyballs, Basketballs, Playground Balls & Ball Pumps
Hoops, Goals & Cones
(All sports & camping equipment should be in good working condition)
Child Care Items
Car Seats & Booster Seats (Clean)
Cribs, PlayPens, Swings, Highchairs & Baby Toys
Crib Sheets, Blankets, Bibs
(unstained & laundered)
Medical Supplies
Unused Gauze, Band-Aids, Alcohol Swabs, Ice Packs & Braces/Supports
Household Goods
Pots & Pans
Sheets, Blankets, Towels, Table Cloths
(unstained & laundered)
Miscellaneous
Book Bags
Christmas Decorations
Unused Craft & School Supplies
Items We Cannot Accept
For various reasons, we are unable to accept the following items to be shipped overseas. Thank you for understanding.
Bed Skirts & Crib Bumper Pads
Books
Curtains, Drapes & Shower Curtains
Electronic Devices, Appliances Lamps or Christmas Lights
Food Items
Furniture
Medications
Pillows (any kind)
Used or Worn Socks, Hosiery & Undergarments