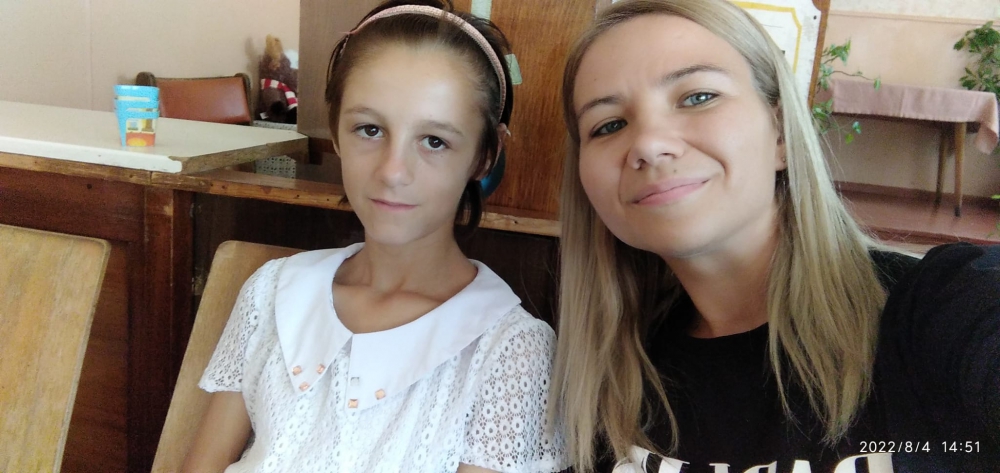 Karina is 10 years old. She lives and studies in Grigoriopol, Transnistria, a city located on the bank of the Dniester River.
Karina is a small, fragile girl in size, but, at the same time, a very strong girl. She is from a low-income family and has had a difficult home life. Both of her parents are alcoholics and unemployed.
She began to visit the Children of the Street program in her community which meets on the property of the local church. The program provides a safe environment where the poorest children in the community can come daily to receive a fresh, hot meal, tutoring, Bible lessons, and activities. Veronica, the program coordinator, says, "We are working with 30 children regularly, and sometimes have more."
When she first started coming to the program, Karina was very withdrawn, did not talk much, and didn't have any friends. The mentors at the program began to work with Karina. They spent time with her and helped tutor her so she could complete the necessary homework. Karina has a hard time studying, especially mathematics, physics, and geometry.
Knowing her family situation, along with providing a meal and tutoring, Children of the Street also began to regularly help Karina with other practical necessities like food packages, clothing, and school supplies.
Visiting Children of the Street daily, a completely different picture is taking shape of who Karina is becoming. She has started to communicate with her peers and has become more open with mentors. Veronica shares, "The main goal of the Children of the Street program is to tell children about God, allow them to make friends with each other, and to not just provide mentorship, but a trustworthy friendship they can rely on and where they can open their hearts, regardless of their situation."
The staff is beginning to see how God is changing Karina's heart--she has become kinder, more responsive, and more responsible. Veronica says, "I believe that she will continue to change and grow, and as she attends the program, grow in the knowledge of God."