Simple Things Bring About Great Change for Displaced Ukrainians
Tuesday, May 16, 2023 by Amber Schafer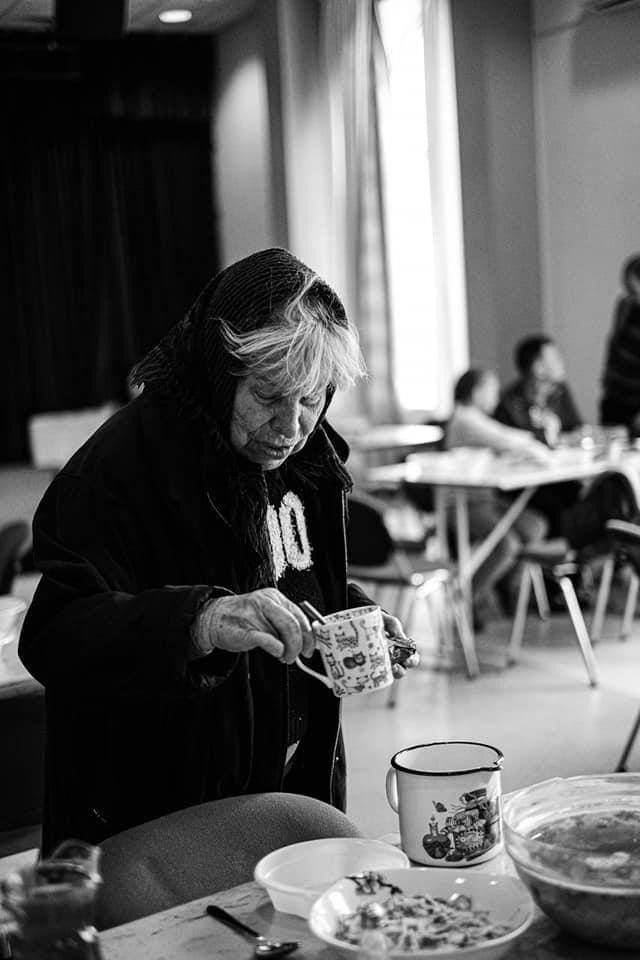 Volunteers from our church evacuated a family of five, including their 94-year-old grandmother from the Kherson region.
The day before they left, they had buried their uncle. Shelling was taking place during the funeral and at one point, the force of the shelling was such that people were jumping into the empty holes in the ground at the cemetery to save their lives.
The evacuation vehicle that transported them was damaged by shrapnel. This family was very silent and had blank stares for the first few days after they arrived at our shelter.
As time went on, this family began to open up. Recently, they even joined in singing with us during the evening meeting. They are recovering from the trauma little by little.
We rejoice as we see how simple things like attention, love, prayers, and God's Word heals wounded hearts!
-Great Change Church, Ukraine
Great Change Church is part of the church network in Ukraine providing aid to people since the beginning of the invasion in 2022. Through your support, we can continue to provide resources so these churches can give practical help and spiritual hope to those suffering. At the center of all our efforts is the motivating belief that the Gospel brings hope and makes an eternal impact in the lives of men, women, and children. Thanks for your participation!
---
---