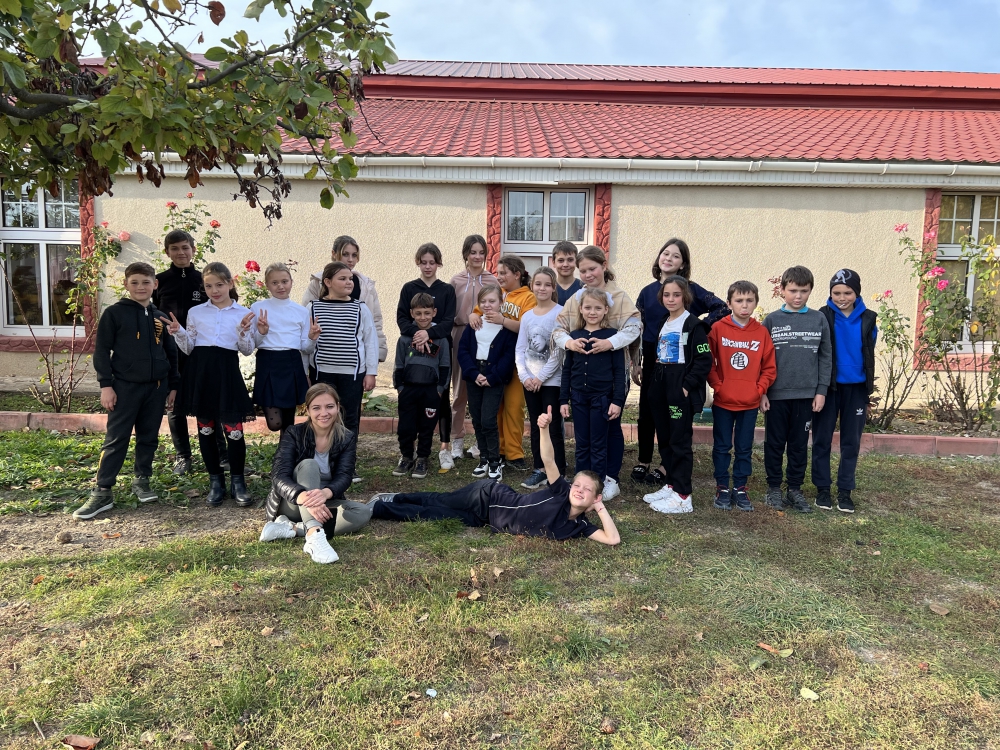 Lida is a girl who lives in Transnistria with her family. Her father is deaf and unable to speak. He cannot work due to his condition. In order to support the family, Lida's mother had to leave her family, home, and country to find employment abroad. She returns home once a year and stays for a couple of days, or sometimes a week, before leaving again for work. Because of this, Lida and her two younger siblings have grown up without their mom's presence for most of their lives.
Lida studies at the local school but also carries out the duties of a "parent" to her younger sister and brother who need her care. All the household chores fall on her shoulders. It is a lot of weight for her to carry alone.
Through a program in her city of Grigoriopol, Lida found a place where she can just be a kid. A place where she feels cared for and supported. She is one of 20-30 children and teens that attend Children of the Street regularly.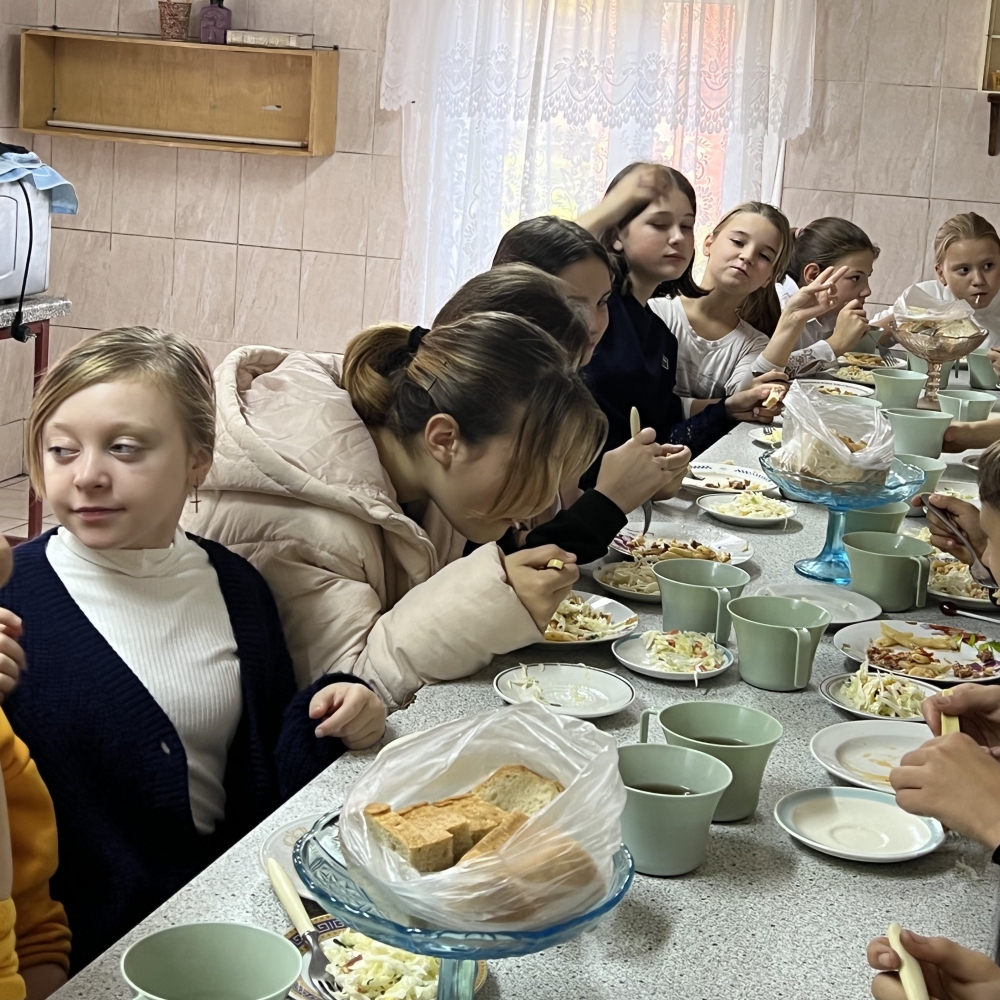 For over 10 years, this program has met in a building on the property of the local church. They open their doors daily to the poorest children in the community. They provide a safe environment where children know they can go after school to receive a fresh, hot meal, tutoring, and lessons from God's Word.
Program mentors are available to help tutor children in their studies, provide a listening ear, and help give Biblically-based wisdom and guidance for practical aspects of life. Daily, they study the Bible as a group, sing songs, memorize Bible verses, and enjoy fun activities like sports and crafts. The students also enjoy Bible contests--playing to win various prizes; they especially love the sweets!
Veronica, the program coordinator, says Children of the Street makes an impact on children in different ways depending on their greatest personal needs. Like Lida, Veronica tells us that "Each one of these kids has their own set of life difficulties. Some are glad to have something to eat at least once a day. Other children are glad to have heart-to-heart talks with mentors about the problems they are encountering. For others still, it is simply receiving a hug."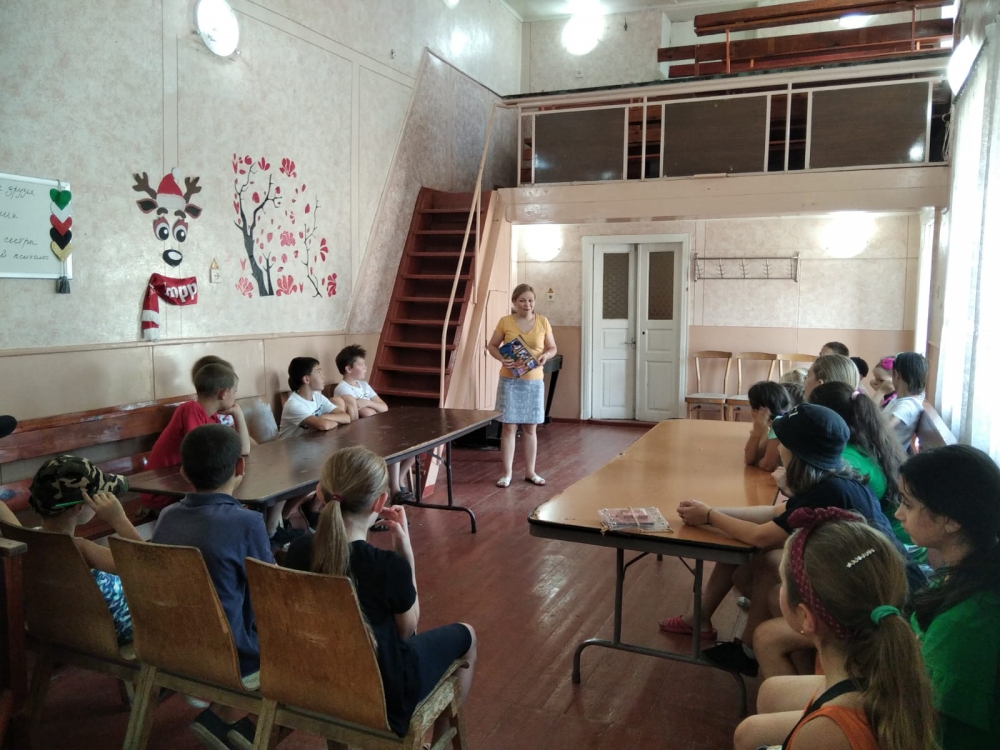 While this program provides practical help to children in Grigoriopol, Veronica says, "The main purpose of the program is evangelism." Their team wants to show these kids the link between faith and life. Veronica says, "We do this through Bible lessons." The Children of the Street team desires to introduce each child to Jesus, help them understand the Bible, and teach them how to apply the truths learned to their personal lives and situations. "This program is important to our society, as it gives every child the opportunity to experience life change," Veronica shares.
For Lida, Children of the Street has helped give her a stronger hope in God's love and care. Even with all the weight of her responsibilities at school and home, Lida says she trusts that everything is in God's hands and that He will help her.
"We pray for Lida, her family--for each of the siblings individually," says Veronica. Together, the Children of the Street team prays regularly for each child in the program and their families and that all of them would come to know Jesus as their Savior.