Snapshot From The Church Network In Ukraine: God is touching many lives through your help!
Thursday, January 5, 2023 by Amber Schafer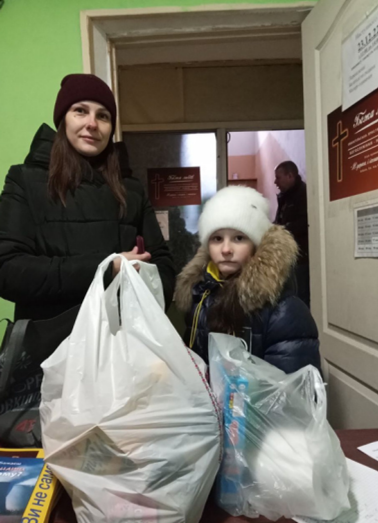 The ministry of our church is centered in the city of Ternopil where we are helping hospitals, those displaced, and the needy with housing, food packages, and medicines. Currently, we are also helping with humanitarian aid in the war-torn regions of eastern Ukraine. God is good!
We are thankful that through you, God cares for our family and our church. Your help is extremely valuable because it allows us to focus as much as possible on ministry and preaching the Gospel. God is touching many lives through your help!
- Sasha M., Ukraine
Sasha is a pastor of a church that is part of the network of churches in Ukraine providing aid to people during the war. Through your support, Summit Missions International can provide resources so these churches can give practical assistance and spiritual hope to those suffering. At the center of all our efforts is the motivating belief that the Gospel brings hope and makes an eternal impact in the lives of men, women, and children. Your continued support helps us reach more refugees and people throughout Eastern Europe with this Good News of Jesus. Thanks for your participation!
---
---