Snapshot From The Church Network In Ukraine: You Helped Us Expand Our Boundaries
Tuesday, December 13, 2022 by Amber Schafer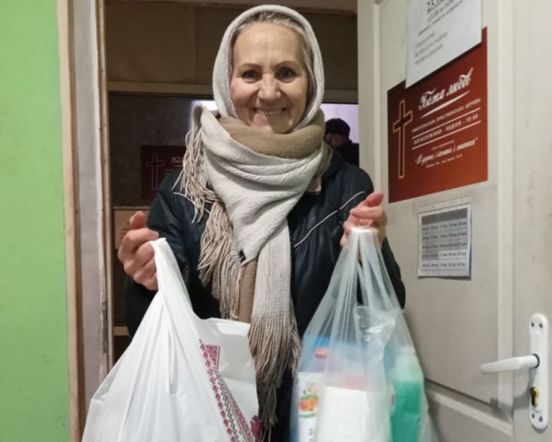 Thank you to the Generation missionary community for your financial contribution to the ministry in our village. The financial gifts we receive help us expand our boundaries so that we are not ministering to people with empty hands. Grocery packages, medical aid, and clothes open people's hearts. After helping people with their physical needs, we can testify boldly to them.
Despite the circumstances, we try to remain faithful to God and His calling to ministry. We continue our weekly Sunday meetings, look for alternatives on how to continue the ministry, and pray for new people to join the team. God is faithful. He knows the needs and has His people respond to the needs of others. Your service to us is a great encouragement.
We also want to thank you for your support of our family, especially now when our work is difficult and the needs around us are growing. We are expecting the birth of our fourth child, and finances are more pertinent than ever as expenses continue to increase.
- Pasha Y., Ukraine
Pasha is a missionary with the church network in Ukraine providing aid to people during the war. Through your support, Summit Missions International can provide resources so these churches can give practical assistance and spiritual hope to those suffering. At the center of all our efforts is the motivating belief that the Gospel brings hope and makes an eternal impact in the lives of men, women, and children. Your continued support helps us reach more refugees and people throughout Eastern Europe with this Good News of Jesus. Thanks for your participation!
---
---