Snapshot from the Church Network in Ukraine: Thank You for Your Encouragement!
Monday, November 28, 2022 by Amber Schafer
Currently, I am involved in youth ministry and resettlement ministry. Our church buys food and puts together food packs for people in our city: widows, orphans, low-income families, families with many children, and people who have lost their jobs, as well as refugees. As we distribute these packages, we have the opportunity to invite people to our church meeting to hear the Gospel.
Thank you for your encouragement to our family in such a tough time. Because of your donations, we see how God cares for us, and it ignites us to keep trusting God and continue doing the work He has called us to do. May God bless you!
- Oleg G., church network in Ukraine
Oleg's church is one of a network of churches in Ukraine providing aid to people during the war. Through your support, Summit Missions International can provide resources so these churches can give practical assistance and spiritual hope to those suffering. At the center of all our efforts is the motivating belief that the Gospel brings hope and makes an eternal impact in the lives of men, women, and children. Your continued support helps us reach more refugees and people throughout Eastern Europe with this Good News of Jesus. Thanks for your participation!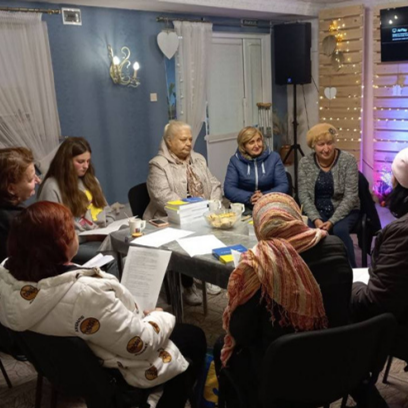 ---
---