She Saw it as a Miracle!
Thursday, November 10, 2022 by Amber Schafer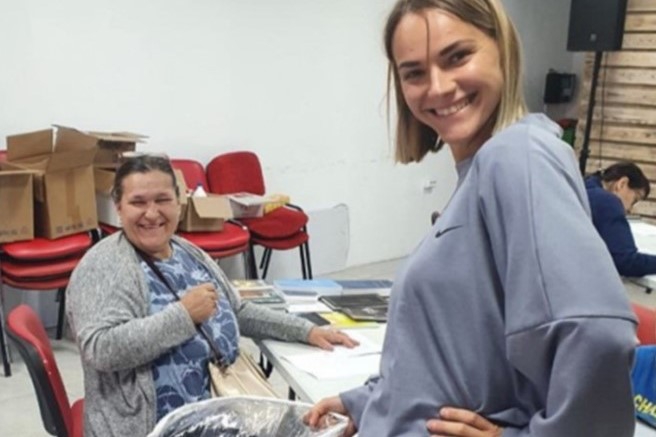 Our church constantly prayed as a woman with her teen daughter left the war zone in the Kherson region.
Their driver had to navigate through many roadblocks, and they got stopped at a checkpoint. Because the girl had an athletic build, they wanted to force her to undress to see if there were any rifle straps. They thought she was a sniper. But God had mercy. In the end, she did not have to do these things. The girl saw it as a miracle!
Getting stopped at another checkpoint, the soldiers wanted the teen to leave the car. They were going to separate her from her mother in order to interrogate her. It was a miracle again; she was not taken away.
As they moved further on the route, it became dark. The driver did not notice a sign and drove into a minefield. They had gone a distance before he realized what was happening. He had to put the vehicle in reverse for several kilometers to exit so as not to detonate a mine. It was again a miracle. They didn't hit a single mine; God saved them!

As they backtracked out of the minefield, they became lost and did not know where they were. By this time, it was after curfew. During those hours, soldiers no longer stop cars to check documents. They shoot on sight. Everyone in the vehicle prayed together. After praying, they saw a car appear out of nowhere. It was like an angel (in translation, an angel is a messenger). It was not clear where it came from, but it led them in the direction of the Ukrainian military and then disappeared. God is faithful to answer prayer. They found their way to safety. And again, they saw a miracle in it.

There are many stories like this in these days of war in Ukraine. We witness more stories like this than sad ones. Our prayers do not go unanswered!

- Prymyrenia Church, Ukraine
Prymyrenia Church is one in a network of churches in Ukraine actively responding to the needs of those living in the country. We provide resources so churches can meet practical needs.

---
---