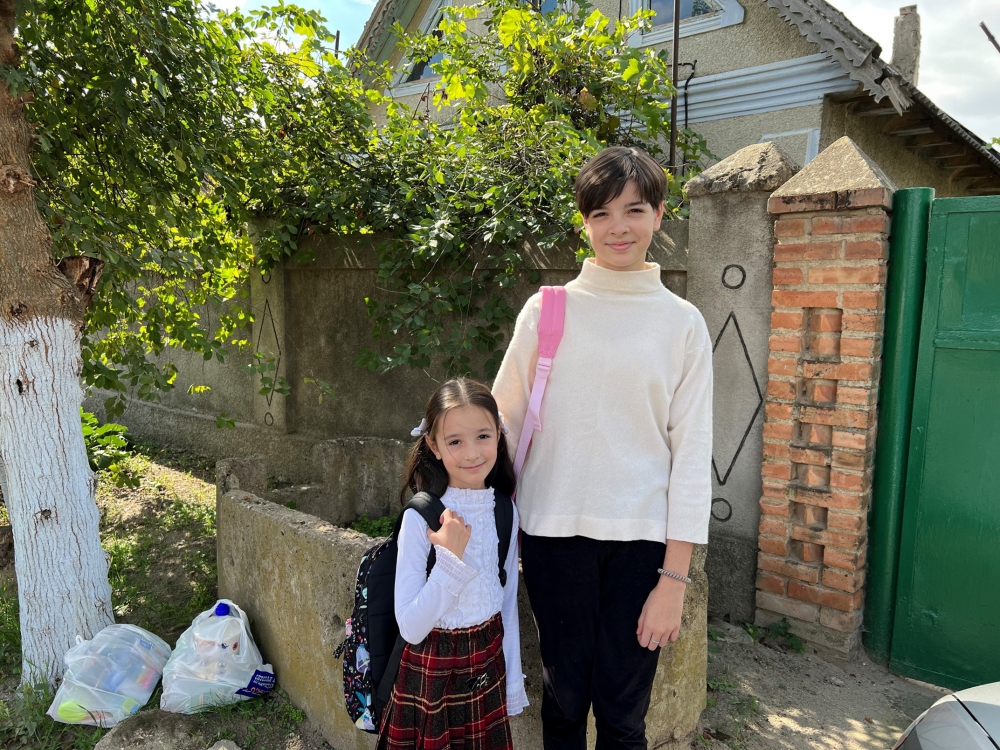 Elena lived in a southern port city of Ukraine with her husband and their three daughters, Nastya (17 years old), Masha (14 years old), and the youngest, Alexandra (7 years old).
Concerned for their family's safety, they sent their three daughters to Transnistria in February after the war began. There, they live with their grandmother. Elena and her husband stayed in Ukraine because of their jobs. Her husband's job is critical because he repairs medical equipment at the local clinic.
After some time, Elena left Ukraine to be with her daughters in Transnistria. Her husband remains in Ukraine, separated from his family.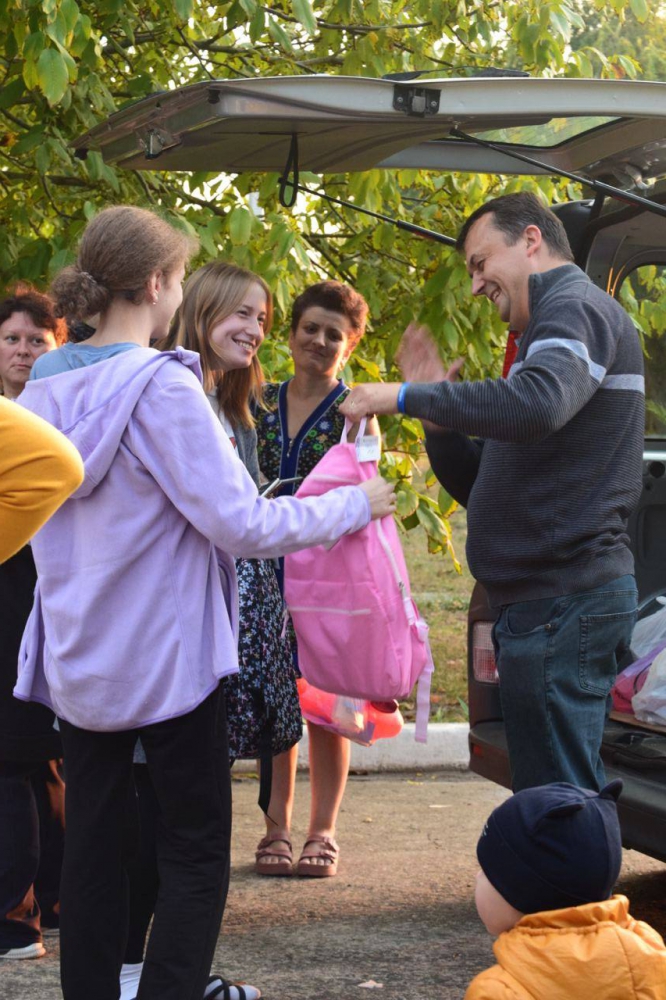 Even though they are in Transnistria, away from the home they love, Nastya, Masha, and Alexandra continue their education remotely. As refugees, they did not have many resources to prepare for school. Like many others, Elena's family requested assistance from our partners.
Recognizing the need for school supplies among these families, our partner Igor, and his church, Church Without Walls, prepared backpacks with supplies. Each pack included essentials like, notebooks, pens, pencils, rulers, erasers, and other necessities.
Distributing the supplies to children living at refugee centers has made a huge impact. Beyond meeting an immediate, practical need, Igor says, "It gave us the opportunity to share the gospel and invite children to Sunday School meetings. Several people have started coming to church meetings and joined the church since we provided their family with backpacks."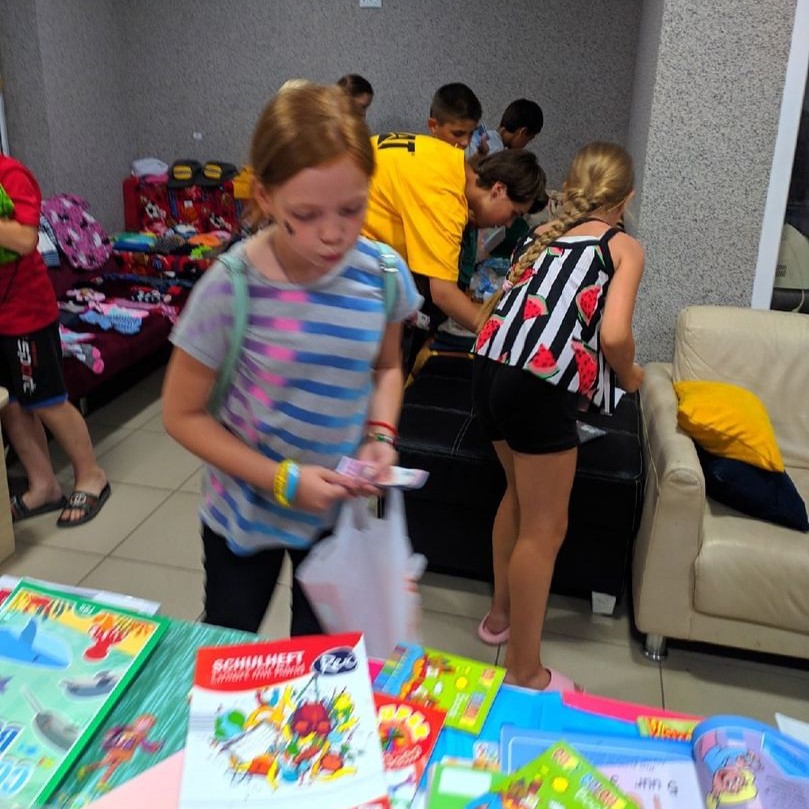 While their efforts were initially focused on the refugee centers, Igor told us that, "Those we helped at the shelters told other evacuees, not living at the centers, about the assistance we provided. Many of those Ukrainian families have also come to ask us to help their children." To meet the needs of families outside of the centers, Church Without Walls organized an event at their office. Inviting refugee children who lived in the region to come, they prepared a day with fun activities and gave out school supplies.
Now, children who have been uprooted by the war can continue their education with the appropriate supplies. Although this is not the life they would have imagined, separated from their father and away from their home, Elena's daughters are grateful for the backpacks of supplies received. This brings happiness and some sense of normalcy in a situation that is otherwise heartbreaking.