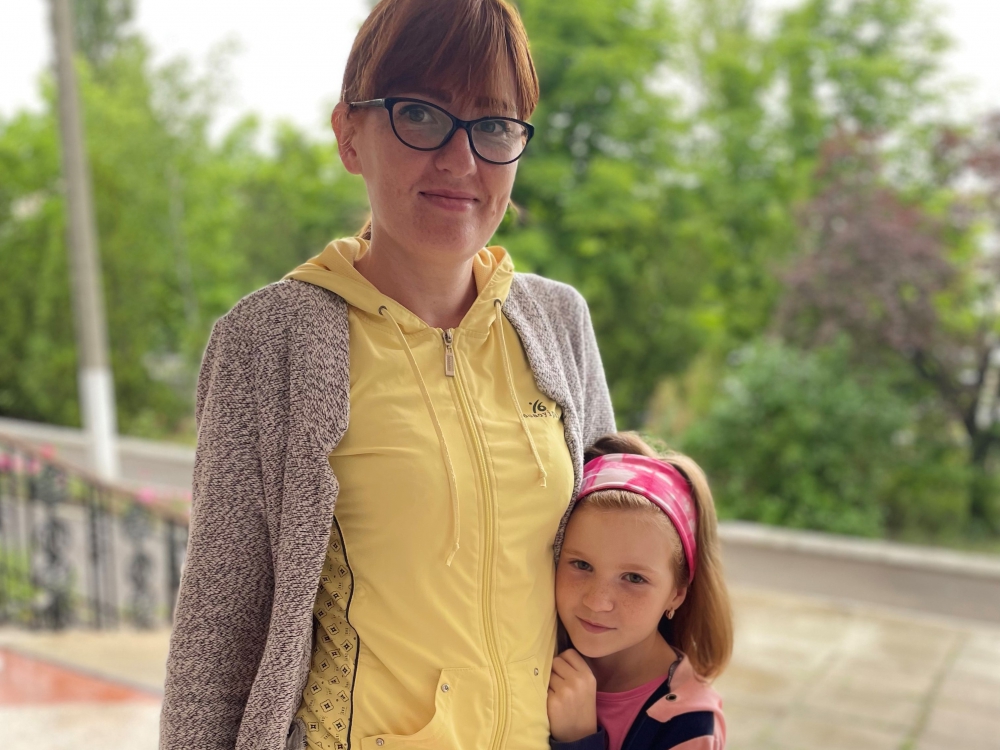 Explosions and the sound of sirens were heard in the southern city of Mykolaiv, Ukraine where Tanya lived with her two children. Food became scarce in stores, and there was no water supply for weeks.
When another explosion rocked the city and the sirens became more frequent, Tanya was afraid for her family to stay in their home. Tanya, her two children, and her mom traveled by car to Tiraspol, Transnistria, a city that was somewhat familiar because an aunt lived there.
While living in a temporary shelter for refugees, Tanya's family met our partner Igor, the pastor of Church Without Walls—a group of nine home churches that meet throughout the city. Igor and volunteers from the church have been regularly hosting kids' programs and women's meetings at the refugee center since early in the war. They have been supporting refugee families by providing essential hygiene kits, assistance with food, and emotional and spiritual support through the message of hope in Jesus.
Tanya has been attending the meetings for women every week, and her daughter and son enjoy being part of the program for kids. Through these meetings, Tanya learned about the church gatherings. She now attends a home church and is interested in learning more from the Bible.
After months of war, there has been intensified shelling in eastern and southern Ukraine. Our workers in Transnistria say they are again seeing an increase in the number of people crossing the border, seeking safety in Moldova. This is a crucial time of ministry.
Our partners can provide practical help and spiritual hope to refugee families because of the prayers and financial gifts from Summit Missions' supporters. Tanya's family is thankful for the support and care they received from Igor and Church Without Walls. Our workers have assisted hundreds of refugees, and we trust God will continue using our ministry to make an eternal impact in more lives.
Learn how you can get involved in helping refugee families like Tanya's.
Tanya's family and other refugees receive practical assistance through Church Without Walls.