For several months Lena has been preparing and gathering materials, decorations, and craft supplies for each of the 44 churches hosting Bible Clubs throughout Moldova and Transnistria this year. While preparing for the program, war broke out in Ukraine, and an influx of refugees flooded across the borders into neighboring countries, including Moldova.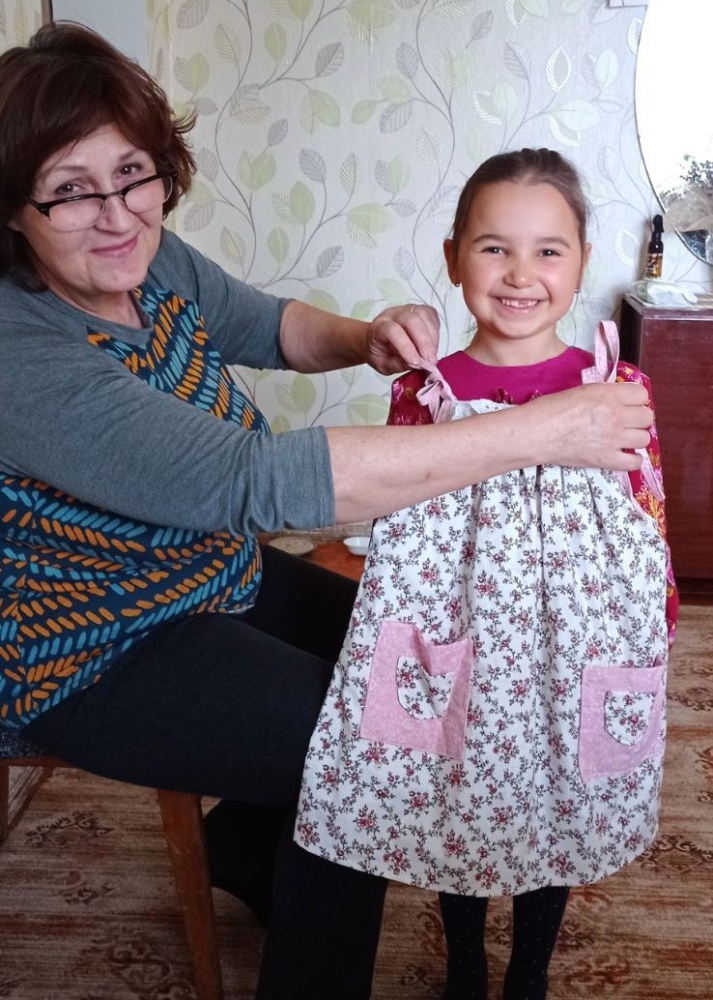 Quickly shifting her focus from preparations for the summer program, Lena began ministering to refugees along with her local church. When asked how she managed both ministries, Lena responded, "I prayed that God would guide me and give me wisdom in what to do. After praying about the situation, I realized that helping the refugees was the most important thing. During the first week of the war, I devoted much of my time transporting them from the border of Moldova and Ukraine to shelters in Chisinau and Transnistria. And I would answer Bible Club questions by phone with leaders as I had the opportunity."
Lena told us that one of the best things about helping refugees in this way has been the amazing opportunities to talk about Jesus. Sometimes these discussions would happen on the drive from the border to shelters or during visits with refugee families when delivering food. "I still keep in touch with some of the refugees I helped. There are still many refugees needing help as the war continues in Ukraine. Pray for our local churches," requests Lena. "That Christians will continue to be the first people to step up and respond in help to the many Ukrainians now living in our communities."
For the past several months, Lena has continued this dual ministry of serving refugees and overseeing preparations and the start of Bible Clubs. Lena asks that we "pray that the war and political situation will not impede the Bible Club program and prevent them from taking place."
Lena says she hopes that this year Ukrainian refugee children living in communities throughout Moldova will attend the Bible Clubs and hear about Jesus. She anticipates that 2,600 children will attend clubs throughout the summer. "God does His work in the heart of each child that attends the program at the right time," says Lena. And she is confident that the seeds planted this year will again grow and turn the hearts of many children to Jesus, as they have over the past 28 years of ministry in that region.