Refugees Receive Care and Support
Tuesday, June 7, 2022 by Amber Schafer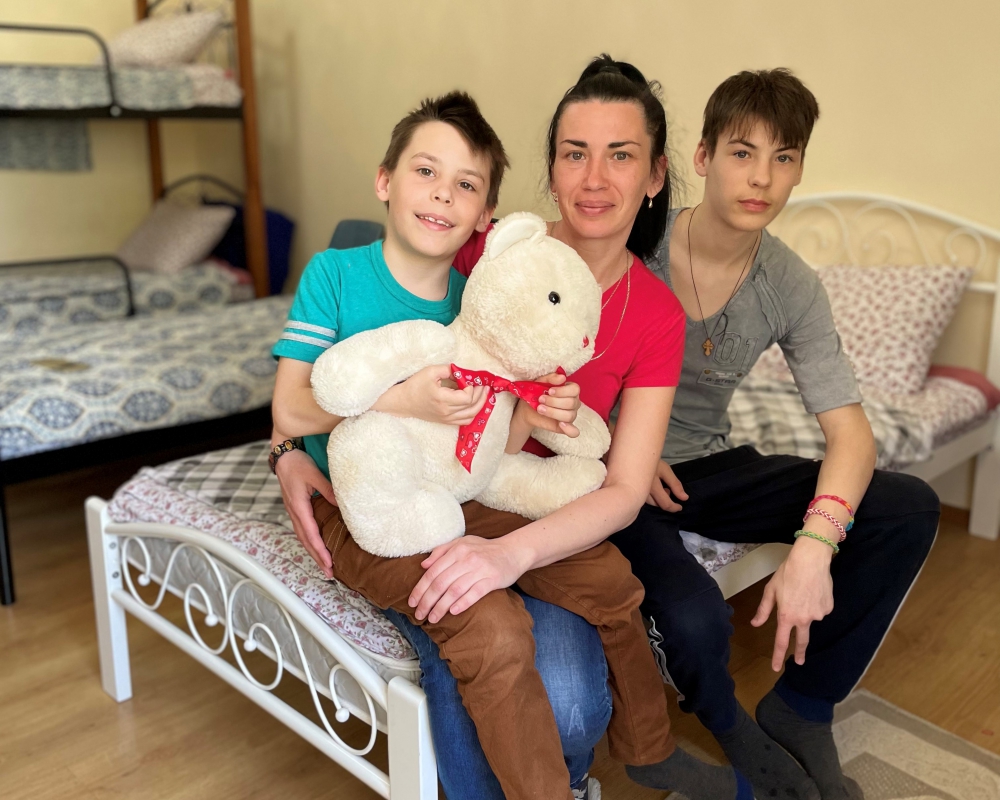 Anna and her two sons, Valeriy (16), and Alexey (8), didn't plan to leave their home in Ukraine. But when explosions hit near their home, everything changed.
Prior to the war, they led a typical life in Ukraine. Anna worked for a cleaning company. Her son, Valeriy, studied at the local college. Her youngest son, Alexey, enjoyed taking modern dance classes and actively participated in competitions.
After the explosions in their community, they left the next day on an evacuation bus for the border of Moldova. Anna had no idea where they would live, but she knew it was not safe to stay home.
When they arrived in Moldova, Anna approached the volunteers at the border and they told her about the temporary shelter provided by our partner, Help the Children Community Center.
"We have been here since March 9th and it's such a big blessing for my family," Anna says. "We like this center and have absolutely everything we need here. We are getting care and support and that is what is needed so much right now."
Help the Children says they thank God for His care and the opportunity to help refugees from Ukraine like Anna and her family.
---
---