Your Care Makes a Difference in Wartime
Thursday, May 19, 2022 by Amber Schafer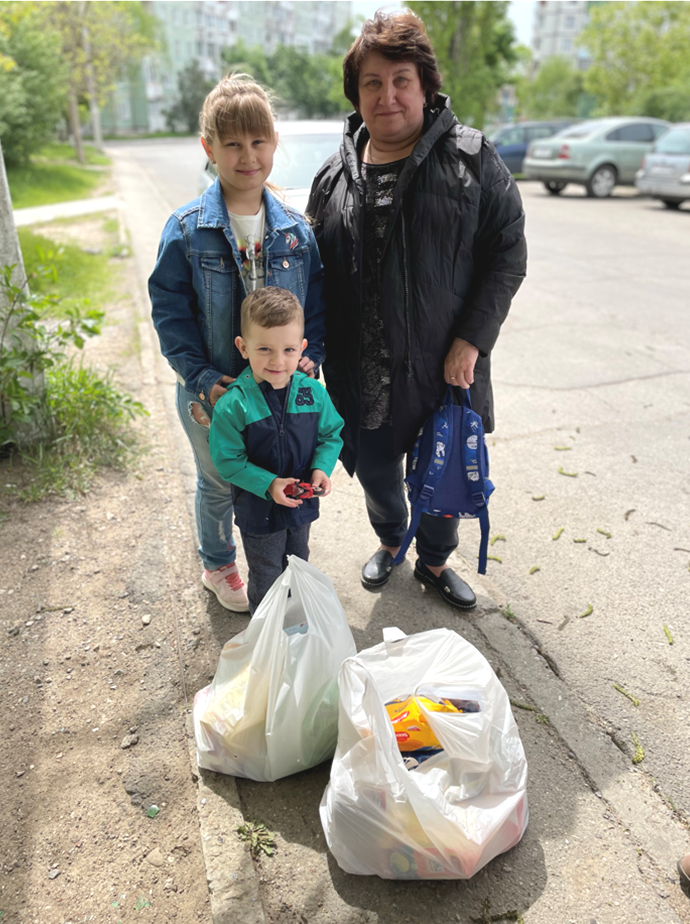 Leaving her bank job and some of her family and friends in Ukraine, Marina fled her home in the Donetsk region with her grandchildren. They boarded an evacuation bus as their city was under attack.
Marina and her two grandchildren, Masha (8) and Ilya (3), crossed the border to safety near her sister's home in Transnistria. They are thankful to have found refuge with her sister for the last month, but the transition of leaving the familiar and moving to another country is still difficult. Second-grader Masha misses her home, friends, and art school. And for Marina, this transition is accentuated by the war in their homeland, "It's so difficult for me to be here knowing that our friends and family are in danger at home, but I am here for my grandchildren. I want them to be in a safe place." Marina's worry and feelings of hopelessness increased as she received news that another attack on her home city occurred while our partners were meeting with her.
These are not the only challenges faced by refugees. Many residents of Ukraine had significant financial difficulties even in peacetime. Things are worse now amid war. Most refugees have left with little of their own possessions.
Our partners in Transnistria are actively meeting the needs of refugees crossing their borders. They provide families with food and hygiene packages, clothing, and other essentials that help make their lives away from home a little easier. As they meet these physical needs, they also care for spiritual needs, sharing the hope they have because of Jesus.
The generosity of our donors has enabled our partners to respond to the immense needs of those fleeing Ukraine. These supplies, and the personal connection that comes with them, bring a measure of encouragement to the refugees who have few belongings and little hope. "I am grateful to Help the Children," says Marina, "Thank you for the food packages you gave us. This was a big need for us. Thank you for your care!"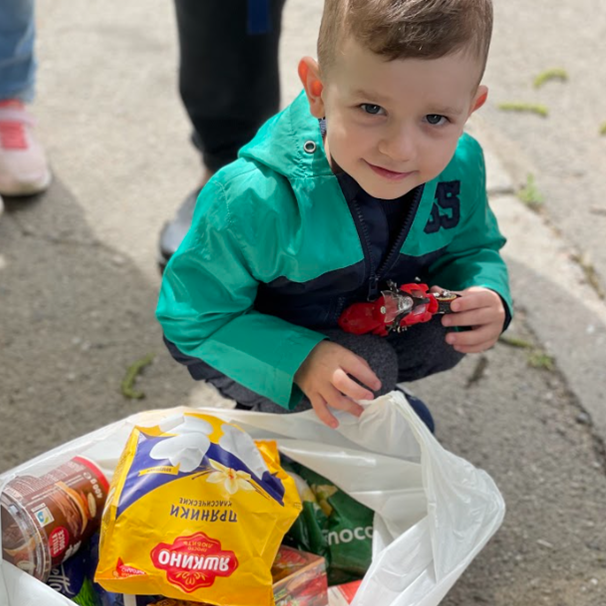 ---
---