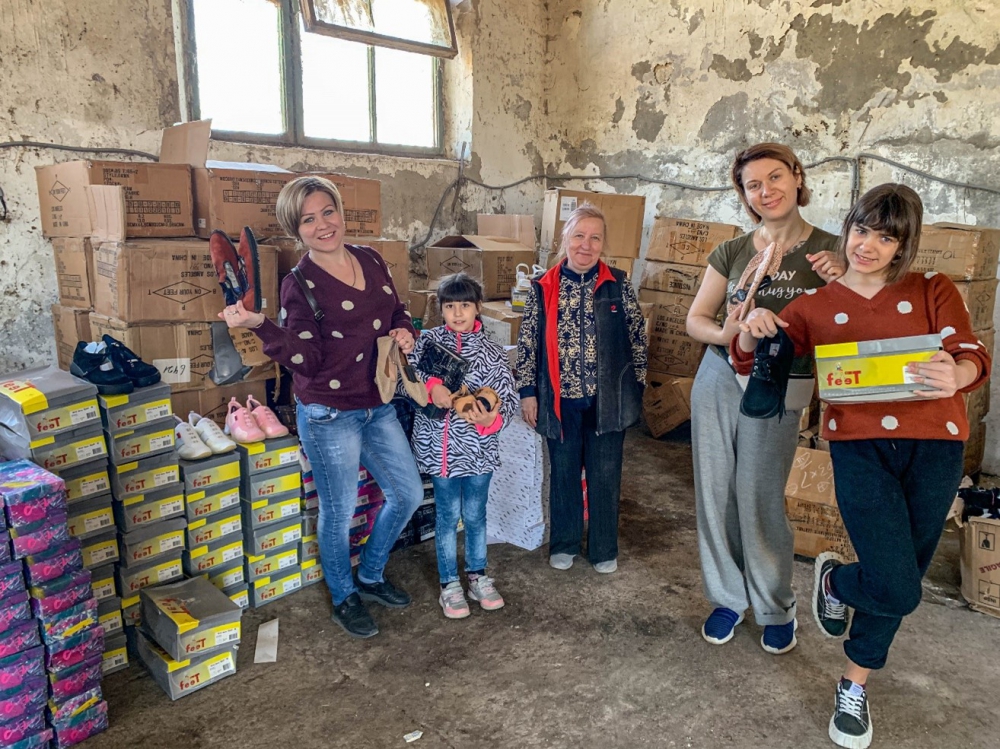 Natalia and Diana receiving shoes and other needed supplies from the Church of Christ the Savior Refugee Center.
The Odessa region in Ukraine is home to Natalia and her young daughter, Diana. Natalia works as an English teacher at the school and recently started studying a course at the university in hopes of a job promotion.
When the war began, Natalia was afraid to leave her home because of the shelling. A woman she knew through the school invited Natalia to go with her to Transnistria.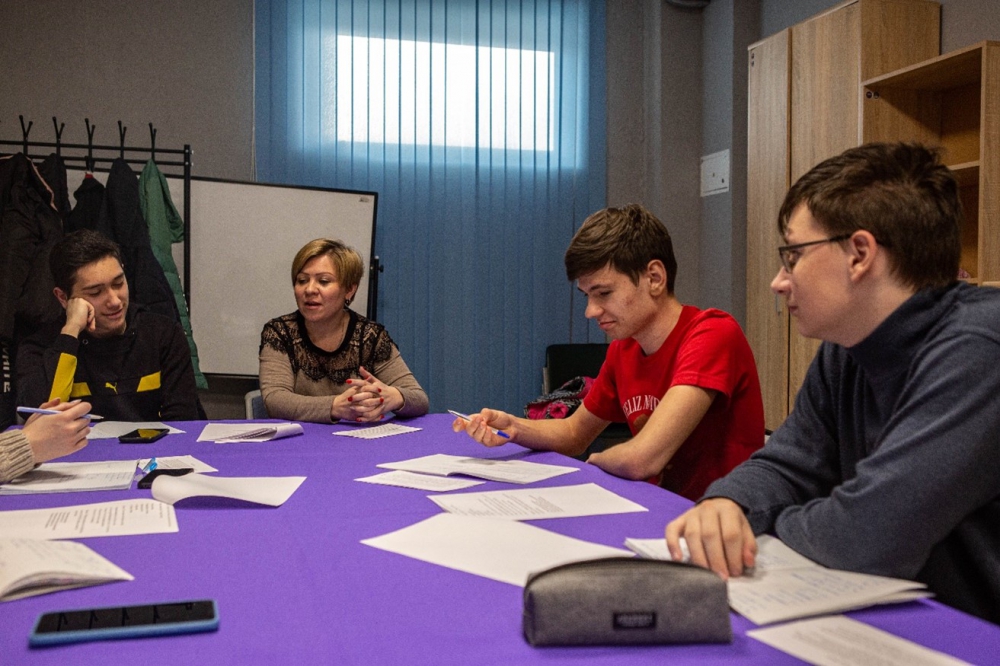 After arriving in Transnistria, Natalia found out her bank card was not valid there or in Moldova, and she had no money for living--she was a hostage of her circumstances. Natalia's daughter, Diana, also began to experience major stress, loneliness, and nightmares because of the events in Ukraine.
Someone from Church of Christ the Savior in Malaiesti invited Natalia and Diana to come to their center for refugees. Learning of Natalia's need, the center hired her as an English teacher for life skills classes offered through the church. The center also provided a roof over their heads, clothes, and food.
Diana recently had her eighth birthday. She wanted to celebrate at home in Ukraine with her family and friends, but with the ongoing war, she and her mom could not return.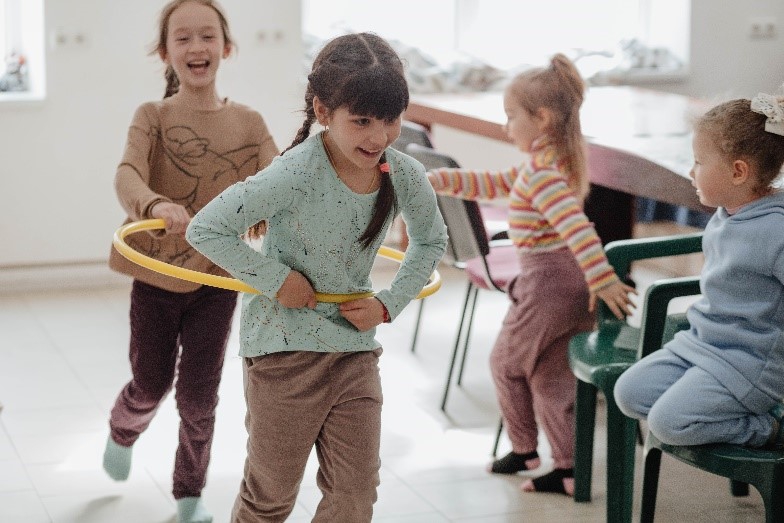 To encourage Diana and make her birthday special, the church arranged a surprise party. Pastor Yuri and others from the church brought a cake and gifts. Diana's eyes shone brightly with surprise and joy.
Having recently left the refugee center to move further west into Europe, Natalia wrote to the church saying, "I am grateful to the church for helping me and my daughter. God bless you! I am grateful that you opened the new world of Jesus Christ to me. As they say, 'you planted a small seed,' and I promise to take care of it."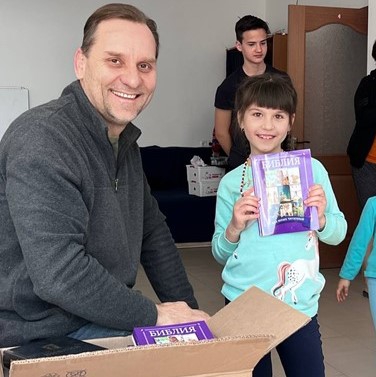 Church of Christ the Savior has received support from Summit Missions International to provide housing, food and supplies to refugees who are transiting through Transnistria or staying there for a longer duration.