The Ukrainian Church is Serving in a Time of War
Monday, March 28, 2022 by Amber Schafer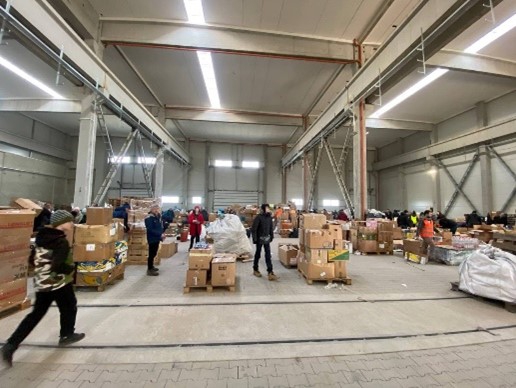 As war continues to batter the lives of millions of people still inside Ukraine, our partners, along with a network of churches in Ukraine, work tirelessly to meet the practical needs of those sheltering in cities under heavy attack. The needs are great, but so are the opportunities to minister to fearful, hurting people.
Truckloads of supplies are efficiently prepared and packed at a warehouse by volunteers from the church network in Ukraine to be given to people in areas of greatest need.
Evacuation missions have also been underway since the early days of war. Minibuses driven by people from the church network are delivering supplies to families remaining in cities under heavy attack and transporting others trying to leave for safety.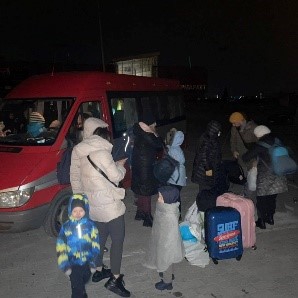 Planning routes for these aid and evacuation missions is increasingly difficult during wartime; and deteriorating roads make these journeys longer than travel during normal conditions.
Wisdom, strength, and endurance, both spiritually and physically are greatly needed by the believers serving during this devastating time of war. Dealing with the daily stream of difficult news along with the intensity and volume of work can be exhausting.
Our continued prayer is that during this dark and uncertain time, the light of the Gospel will shine especially bright and that many will receive the spiritual hope that can be found in Jesus.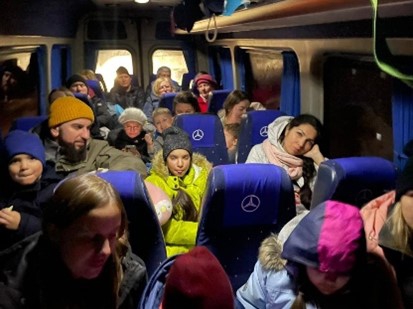 An evacuation mission to bring people to safety.
---
---