Help the Children is Providing Women and Children a Haven from the War
Friday, March 11, 2022 by Amber Schafer
There are over 100,000 refugees that are staying in Moldova. They have crossed the border to flee the fighting in Ukraine.
Yulia and her children are from Ukraine and are temporarily living at the Help the Children community center in Transnistria. Yulia shared her story of traveling from Ukraine and finding the community center.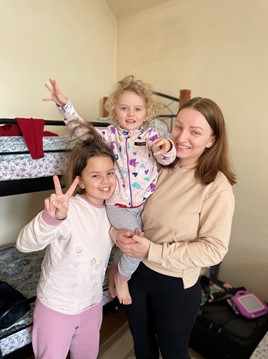 "My family and I are from Odessa, Ukraine. We had to leave our home to save our children. When we got into the car and started our trip, we did not know what to expect. My husband could not cross the border, but I decided to continue the trip for the safety of the children. I found the phone number for Help the Children and contacted them. Ana, the Director of Help the Children, said she was waiting for us and had a safe place for us to stay. The first thing I saw when we entered the community center were the smiling faces of the other refugee women and children who were staying there. I knew this meant my children and I were in a safe place. We have everything we need here: delicious food and a warm, clean bed. I am happy that we can be here while we wait for the opportunity to return to our home in Ukraine."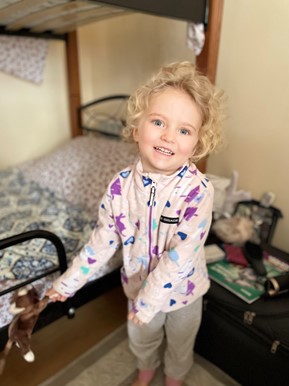 Summit Missions partner, Help the Children in Transnistria, practices Jesus' teaching to love your neighbor as yourself. During the crisis in Ukraine, they have opened the doors of their community center for the refugees. They provide food, essential items, and a safe, comfortable place for woman and children to stay.
---
---