During the cold, winter months in Transnistria, a simple blanket can become a great expression of the compassion and care of Jesus for children who do not have heated homes, are suffering or feel forgotten.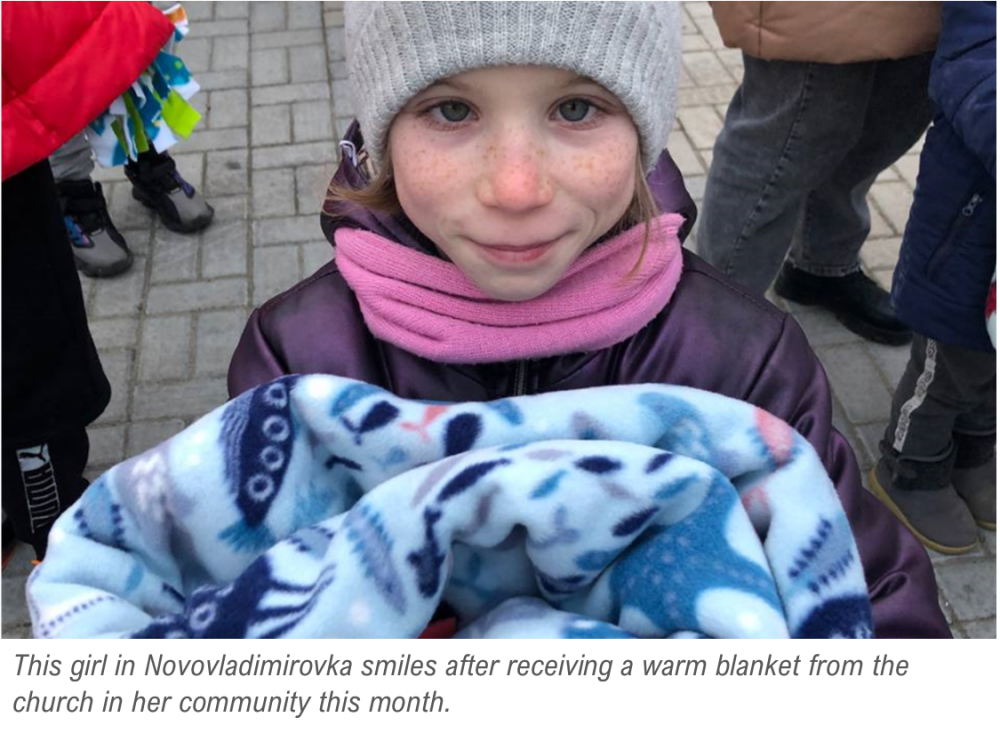 For years churches in Northeast Ohio have made blankets to send to Transnistria. Recently, fleece material to make over 530 blankets, along with 190 ready-made blankets were generously donated to Summit Missions.
This prompted twelve churches in Transnistria to initiate a blanket-making project for children in their local communities. This outreach was organized by our partner, Lena Seletskaya. As coordinator of our Bible Club program, she has established relationships with a network of churches throughout the region.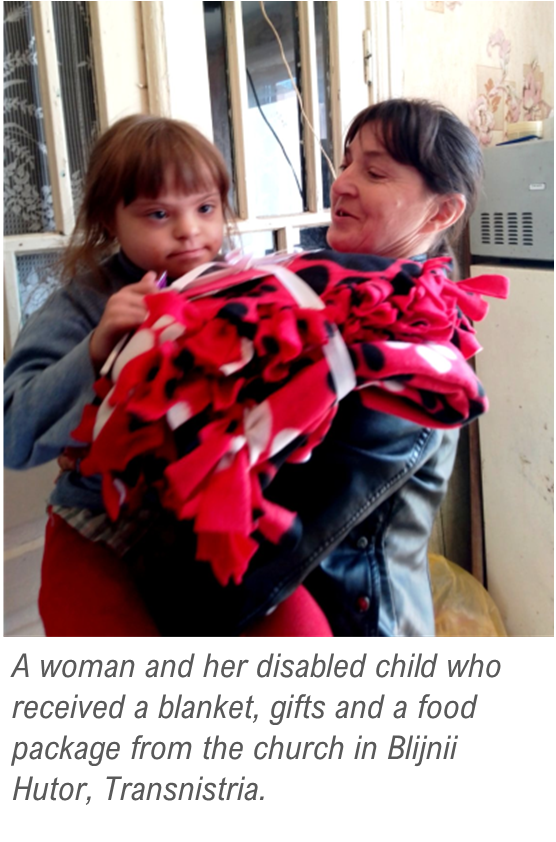 While blankets can meet a genuine physical need, the goal of this ministry is to meet an even greater need. Each child and family who receive a blanket, hears God's plan of salvation. The simple act of making and giving a blanket can have an eternal impact on the lives of so many.
One church in the village of Blijnii Hutor made fleece blankets for disabled children and paralyzed young adults. Along with the blankets, diapers, gifts, and food packages were also given. Many mothers of these disabled children had tears in their eyes and were astonished that people remembered and cared about them.
Four Boys and Twenty-Seven Blankets Later, Many Children Will Hear About Jesus
Dmitry and Tatiana live in the city of Bender, Transnistria with their four sons ranging in age from six to ten—Victor, Dima, Sasha and Ruslan.
Through their church they learned of the opportunity to make blankets for children in their community. Although Victor is disabled from juvenile rheumatoid arthritis, he and his brothers decided they wanted to help.
Tatiana would spread the fleece out on the double bed in their home and the boys would then cut and diligently tie the knots in the fabric, making sure each was nice and even. Together the four brothers have made 27 blankets so that children in their community can hear the message of Jesus.