Family Food Pack Update
Tuesday, October 5, 2021 by SMI Staff
Our partners are identifying and distributing packages to vulnerable families. Each family is receiving a Bible and a food package that will supplement their needs for one month. This often leads to an opportunity to share Christ and invite them to church.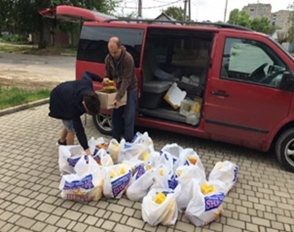 Below is a story from our partner Igor who is the Pastor of Church Without Walls. They met Masha through the Family Food Pack project.
Masha is unemployed, has no support or money, and as a result, she could not provide for her daughter. She's a single mom to a 1 ½ -year-old that lives in Transnistria. The State took her daughter to an orphanage until she could provide for her. This was devastating for Masha.
This is common in Transnistria. The State gives single mothers apartments that are in poor condition and expects them to be repaired. Most of them do not have the resources to make the improvements. If it is not complete, the State will take the children to an orphanage until the apartment is finished.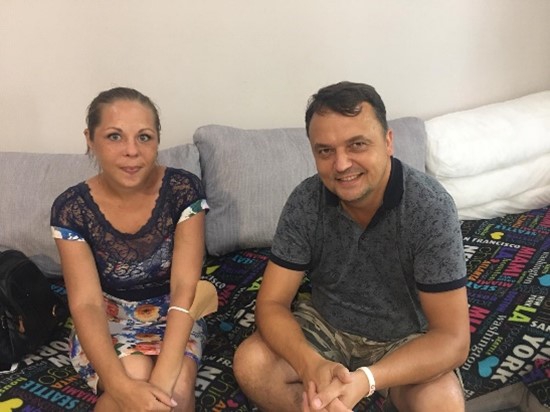 Igor and his church met Masha through the Family Food Pack project. They brought her a food package, gave her a Bible, and told her about God's love for her through his Son, Jesus Christ. Igor said that when he talked about Jesus' love, Masha cried. She started attending their church every week, learning about Jesus' life and His sacrifice for her. Through hearing the Gospel, she committed her life to Christ.
I am excited to report that the Lord has been faithful as she found a job this past month. Igor and his church are now helping her through the process of getting her daughter returned home.
Please continue to pray for our partners as they encounter families who are in great need. Pray for opportunities to share the hope we have in Jesus.
---
---