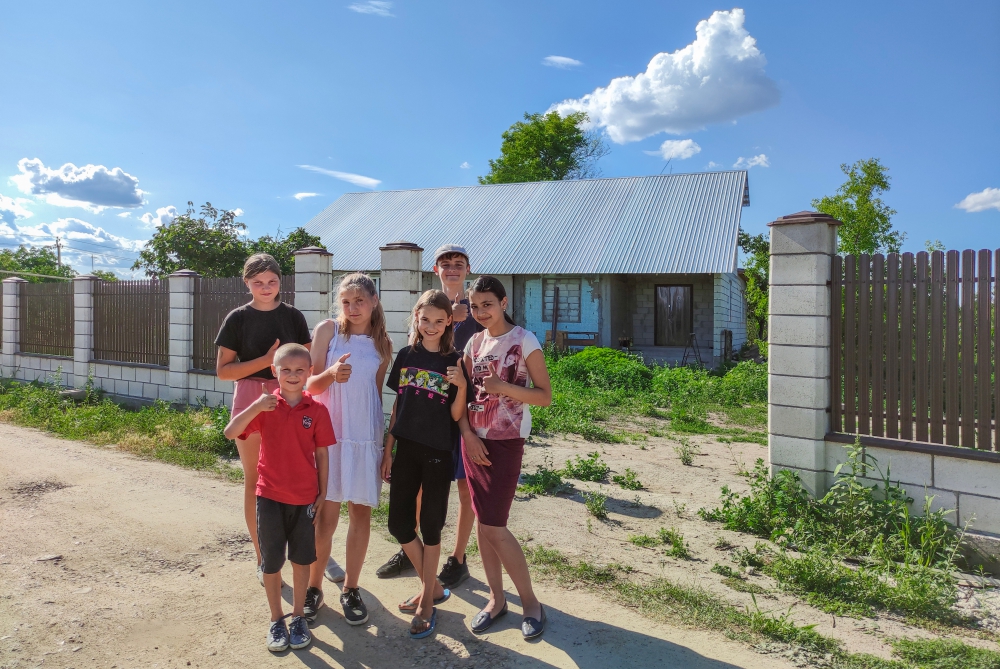 Help the Children International's community center program has been operating in the southern city of Slobozia, Transnistria for five years. Their community center provides a safe place for children to come after school and receive a hot lunch and do homework under the supervision of a mentor.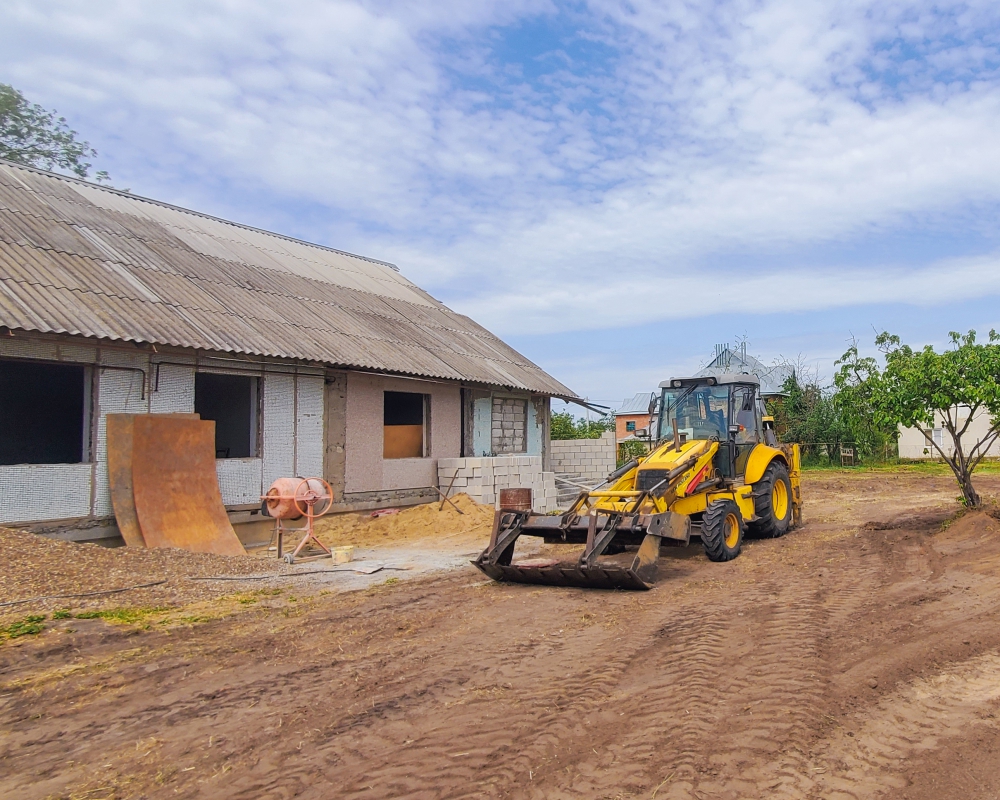 Help the Children International works to protect vulnerable children from neglect and encourages them not to get involved in criminal lifestyles. They do this by working with at-risk families and by providing necessary products, along with moral and psychological support for both children and parents.
Until recently, Help the Children International rented a small house in the city of Slobozia where the programming could take place. This year, the Lord blessed them with their own building in the city. The building is currently undergoing remodeling and repairs to update the electricity, heating, and plumbing, to prepare it for use.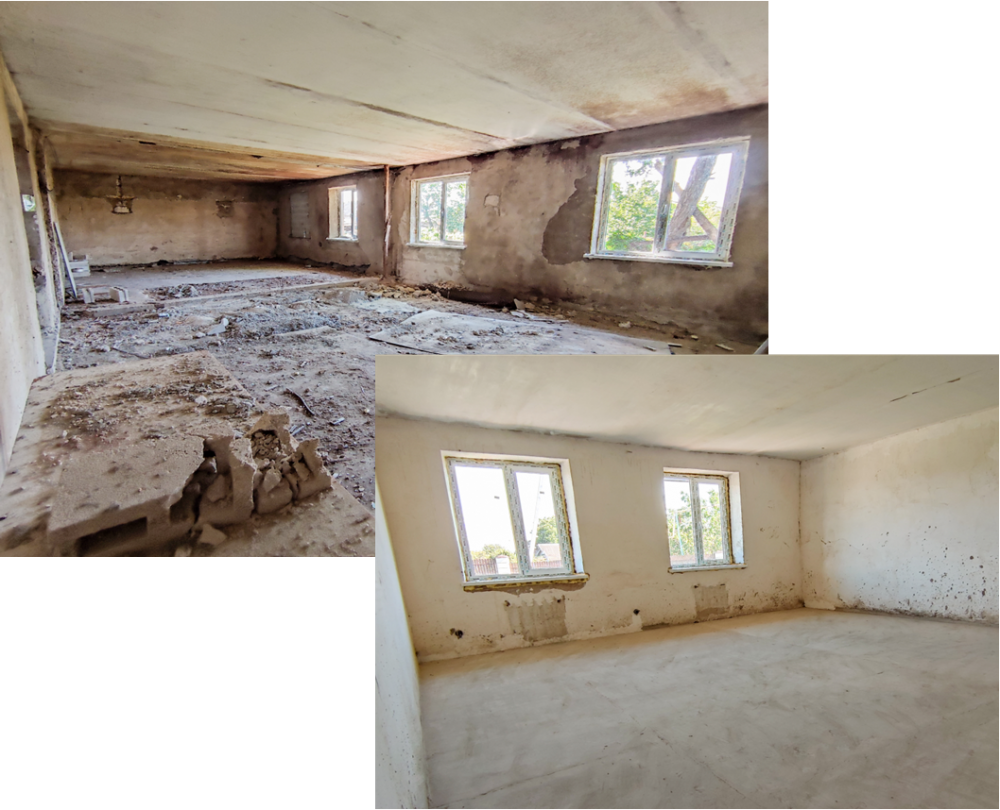 This new community center has two classrooms, and a large playroom, with a capacity of up to 100 people. The remodeling plans include equipping the kitchen so they can host cooking lessons. A bathroom will be added with facilities where the children can wash themselves, since many families in this region do not have indoor plumbing or bathroom facilities in their homes. The Help the Children International staff told us, "For the same reason we want to organize a laundry facility," where children and their families can do tasks that in their own homes would be difficult without the proper conditions or utilities.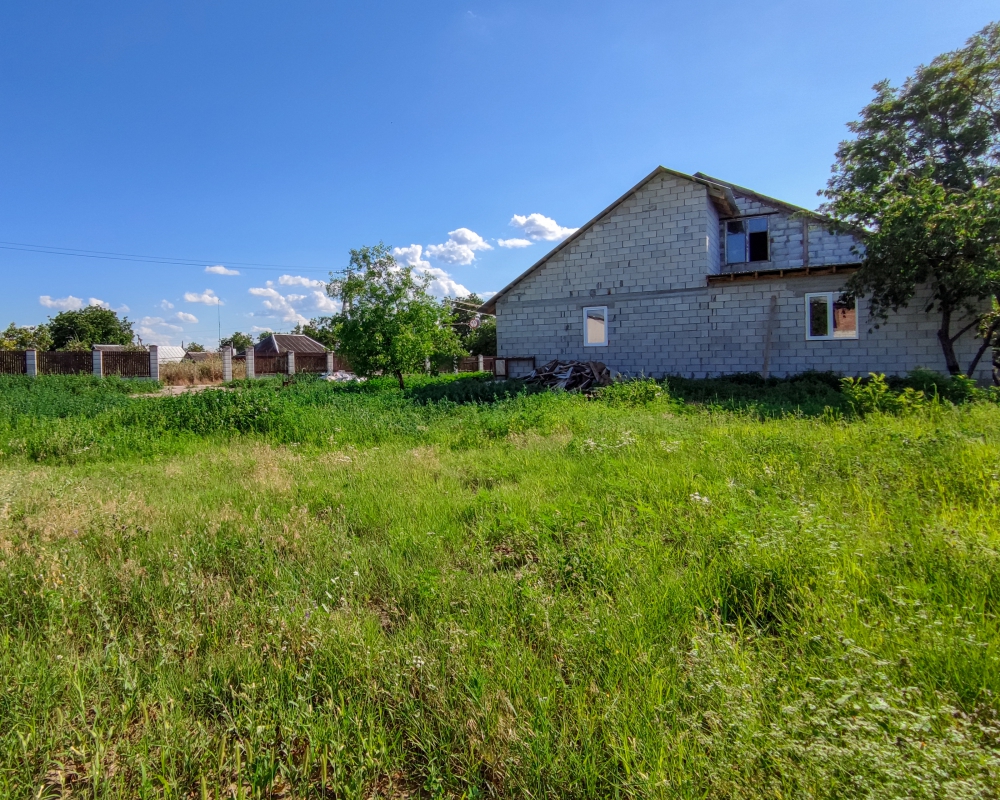 The HTCI community center has a total of 20 acres of land on which the building sits. Plans for the land include an area for outdoor games and sports activities along with a garden space for the children to learn how to plant, and care for a garden. The children will be able to harvest the produce to cook and eat. The Help the Children staff says, "this will be another way we can help to them."
The goal of Help the Children International is to finish the renovation so that the doors of the new HTCI community center can be open for the children to come soon. They want this community center to build into lives in a practical way that will help to ensure a hope and future for the children and young people of Transnistria.
About Transnistria
The Republic of Moldova and its breakaway province known as Transnistria, and Ukraine are two of the poorest countries in Eastern Europe. Moldova and Transnistria form a small, landlocked territory located between Romania and Ukraine with a combined population of approximately 4 million people. The weak and unstable economies and high unemployment rates force many citizens to migrate to find employment abroad, often leaving women, children, and elderly family members at home to live in sub-standard conditions. While the cities are more developed, rural areas have higher unemployment rates, and therefore increased instances of poverty. In many of these villages, people live in homes that are in disrepair with some lacking indoor plumbing and other basic necessities.
According to the UN, 24% of children in Moldova live in poverty. Although there are no specific statistics, this percentage is sure to be similar in Transnistria. Food security is a major issue and many struggle to provide one meal a day for their families. According to Help the Children International, approximately 10% of children in Transnistria rely on state-run orphanages for education and meals because of their families' financial situations. Many children are considered economic orphans due to one or both parents working abroad. Other children are in orphanages due to the inability of their families to provide for their basic needs.
That is where programs like Help the Children International offers valuable support to children and at-risk families in this region of the world.
About Help the Children
Help the Children International (HTCI) is an organization directed by our Mission Partner, Ana Dovgaliuc. HTCI works in cooperation with the local government to provide social assistance and support services for orphans, vulnerable children, and families. Through assessment, mentoring, intervention and practical assistance, HTCI endeavors to keep the family unit intact and in the home. Ana says that "Help the Children International believes that by caring for the physical needs of families and children at-risk, we help people find hope, happiness and see God in action. We educate teens in faith and share Christian values during our work with them, which transforms their lives." The Help the Children International Community Center and Mission Home provide safe places where vulnerable children and teens can receive hot meals, tutoring, mentoring, life skills training, and experience Christ's love. HTCI provides monthly stipends, clothing, shelter, and educational support.
Our Partnership
Summit Missions International has actively invested in the work of Help the Children International since it was founded in 2006. Our short-term teams have assisted with humanitarian and educational products, construction, and repair services on homes of families at risk, and educational and recreational opportunities for HTCI children and teens.