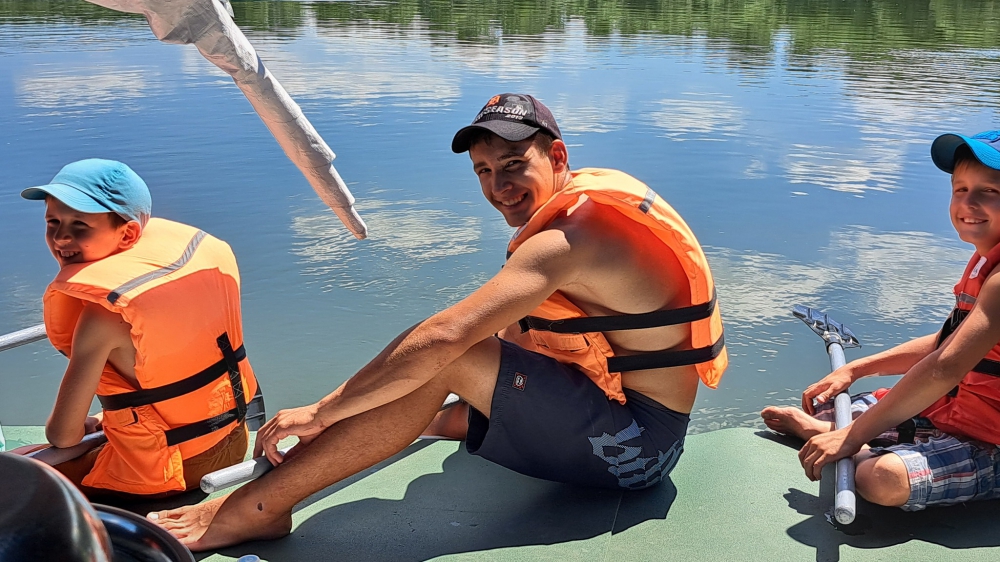 So far this summer, we have completed seven weeks of Adventure Camps. Seventy-four people, ages 9-23 years old took part in these seven camps. A team of five people led each camp.
Our partner, and Adventure Camp Director, Sergey told us, "We are now preparing the final camp that is for former alcoholics who have gone through rehabilitation."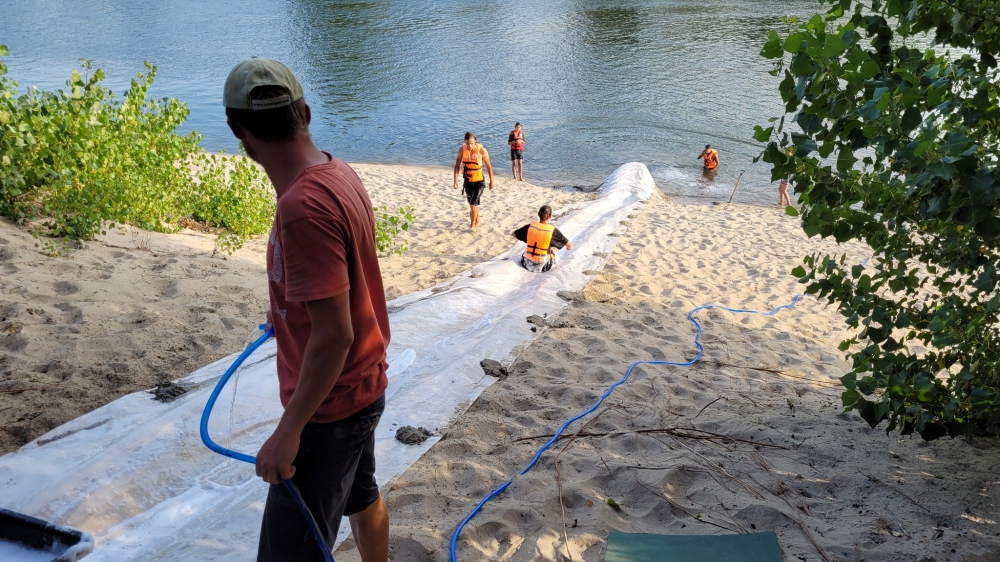 Part of the experience is rafting on the Dniester River, traveling 17-18 miles of the river over 5 days. The week includes swimming, playing, and extreme activities like ropes courses, slip and slides on the riverbank, and more.
During the camps, the team is intentional about instilling into these young people qualities like responsibility, discipline, unity, friendship, and serving others.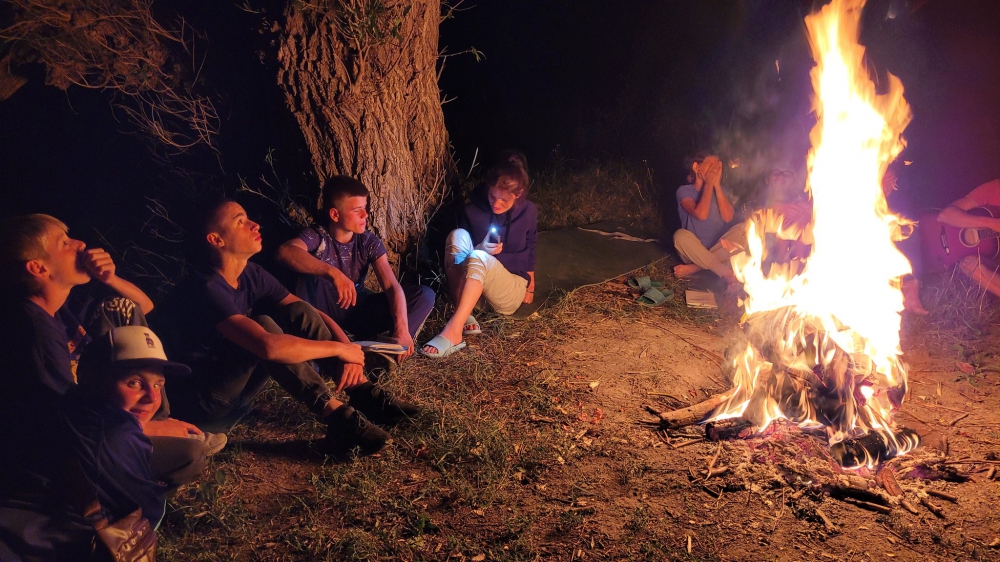 Every day there are two services together—one in the morning and again in the evening by the fire. It is during these times together that the campers become acquainted with the Gospel. They learn and sing Christian songs together and have the opportunity to ask questions about Jesus Christ.
"Throughout the week, we could see how the attitudes of these young people changed towards believers, and they would even pray to God themselves," Sergey said. "The changes were evident, and we rejoiced with them. I believe that by showing them the path to God, they will join the number of the saved, and will glorify Him. I sincerely thank everyone who helped us in organizing, preparing, and conducting the Adventure Camps. I ask you to pray that everyone in our camps will choose the path of serving God and turn away from worldly values."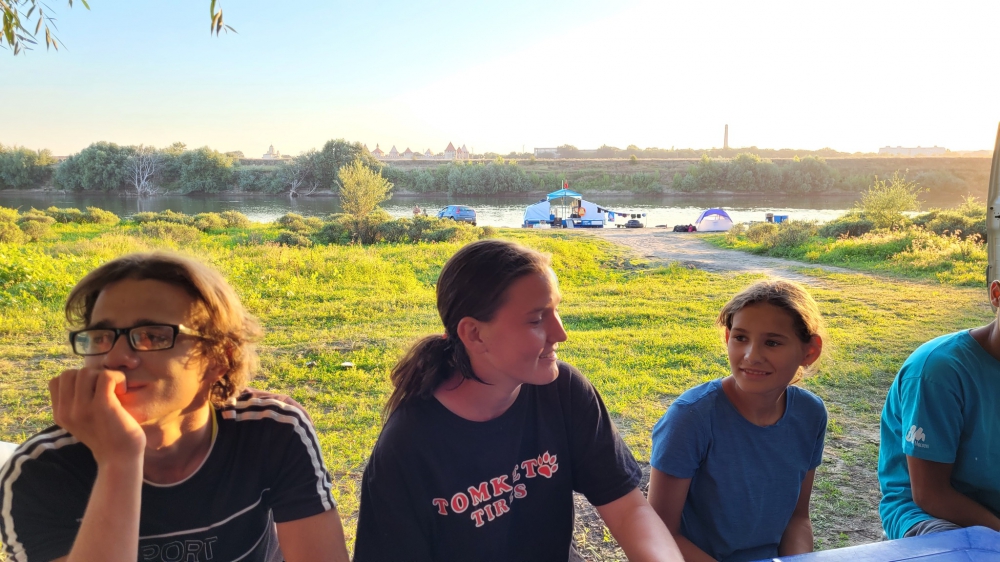 Pray that each of these young people who participated in the Adventure Camps this summer will accept the invitation to participate in the extreme hiking program this fall where the spiritual conversations will continue.
Sergey says, "We are thankful for the sacrificial service and support received!"
About Adventure Camps
The Adventure Camp program focuses on sharing the Gospel and discipling youth. It consists of three parts: Leadership School, Extreme Prayer Trips, and Summer Rafting Trips. Through the Leadership School, teens learn practical outdoor skills while reading and applying God's Word to life circumstances. During the 5-day Summer Rafting Trips, teens recognize the importance of placing faith in Jesus.
This year in three different regions of Transnistria there will be 24 meetings with the Leadership School that will work with 30-40 teens each month; 25 short Adventure Camps lasting 1-3 days each, and 8 Summer Rafting Trips which they anticipate reaching 100-130 teens.
Sergey, the program director, has a team of 15-20 leaders that help direct the camps throughout the year. Sergey says, "Constant individual work continues with the young people God has entrusted to me." The goal is to provide teens with opportunities for growth in maturity and spirituality throughout the year and mentor them along the way.