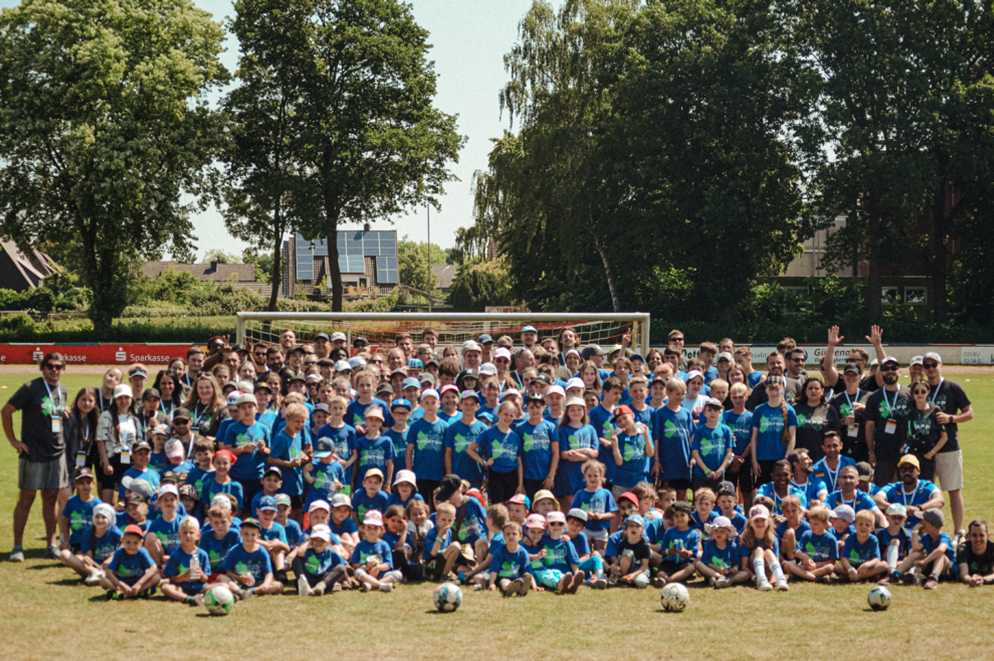 In 2022, with their home city of Kyiv, Ukraine, under attack during the Russian invasion, our partners, Pasha and Rustam, moved their families to Germany. They wasted no time sharing their faith with hundreds of refugees living in their new German communities. From their ministry and evangelism, a Ukrainian church was formed, which has been meeting and growing ever since.
Although it is a new church, it has regularly served refugees now living in the German community and helping send aid to those remaining in their home country of Ukraine. Rustam is the founder and director of Generations Missions Association for pastoral training and church planting, and primary pastor of this new church. He has been building ties between the Ukrainian Church in Germany and the local German Church with aspirations of seeing them minister together in their community.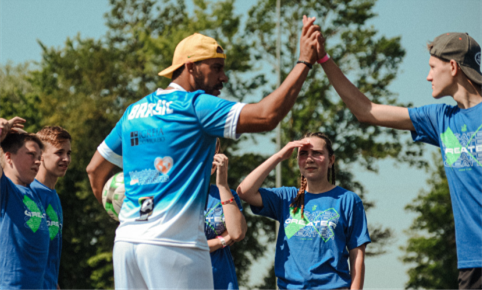 This unity in ministry was seen recently as the Ukrainian Church in Warendorf, together with the Freie Kirchen Gemeinde Warendorf (Free Church in Warendorf), along with our partner, Pasha, and his FCA (Fellowship of Christian Athletes) team, held a three-day sports camp for children at the soccer stadium in Warendorf, Germany.
The goal was that this camp would be an evangelistic opportunity to reach children and teenagers from Ukraine and Germany. The focus was to build relationships with children and their parents and invite them to church events: camps, Sunday School for children, teenage ministries, and other ministries of the churches.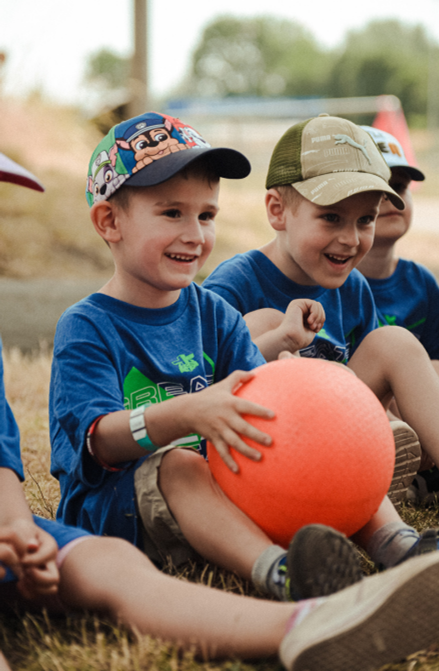 A team of 80 volunteers from Ukraine, Germany, the USA, and Brazil served at the camp. At the two-day "Leadership Journey" training for volunteers, the team got to know and build relationships with each other and learned how to be effective leaders.
160 young people participated in the camp. Every day there was soccer practice, sports activities, fun, lots of fellowship, and Bible lessons where the kids heard the Gospel. The camp leaders talked with them about the theme of the camp, GREATER, and the verse from John 3:30, which says, "He must increase, but I must decrease."
The GREATER Impact of the Sports Camp
As competitors, athletes always dream of something greater. They train tirelessly to reach their potential, seeking approval from teammates, coaches, and fans. The promise of a trophy or praise pushes them to succeed. Their identity becomes about performance—how well they play, not who they are. The pressure to succeed fuels their purpose to compete every day.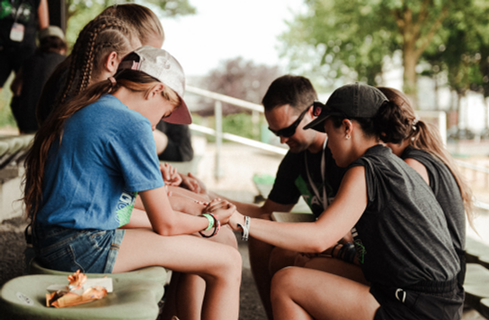 But what happens when their season ends, or these athletes don't perform well? What does that say about their potential
or purpose? The world says they're not good enough—that they've failed. But Jesus Christ says differently.
In Christ, we all have a Greater potential than what is on a score board. Through His sacrifice on the cross, we have the promise of a new life. When we surrender our lives to Jesus, we give up the old expectations to gain a new identity in Christ. The pressure to perform evaporates, and our performance is transformed. We no longer compete for something Greater, but for Someone Greater. We play with a new purpose: He must become Greater, and we must become less.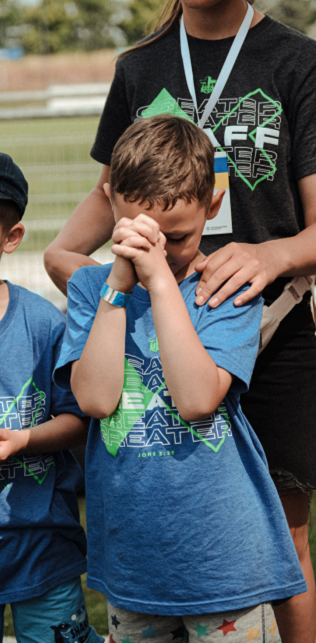 Working for the Spread of the Gospel
"I thank God for the opportunity to preach the Gospel to athletes and children," said our partner, Pasha. He told us previously that many young refugees have not heard the Gospel. Using his experience in sports, ministry, and work with FCA, Pasha's desire is to see lives changed because of Jesus.
The Ukrainian Church in Germany says, "We are continuing our ministry for the sake of reaching Ukrainian refugees and the whole community of Warendorf with the Gospel. To all our partners who participate and support this ministry, thank you!"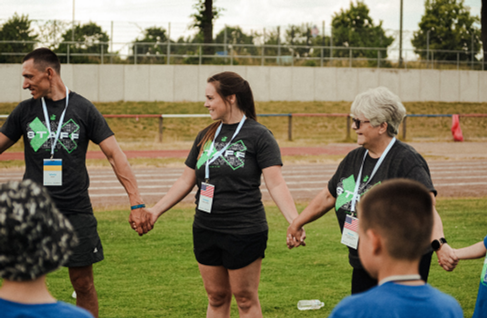 Learn more about Summit Missions International's partnership with these ministries!