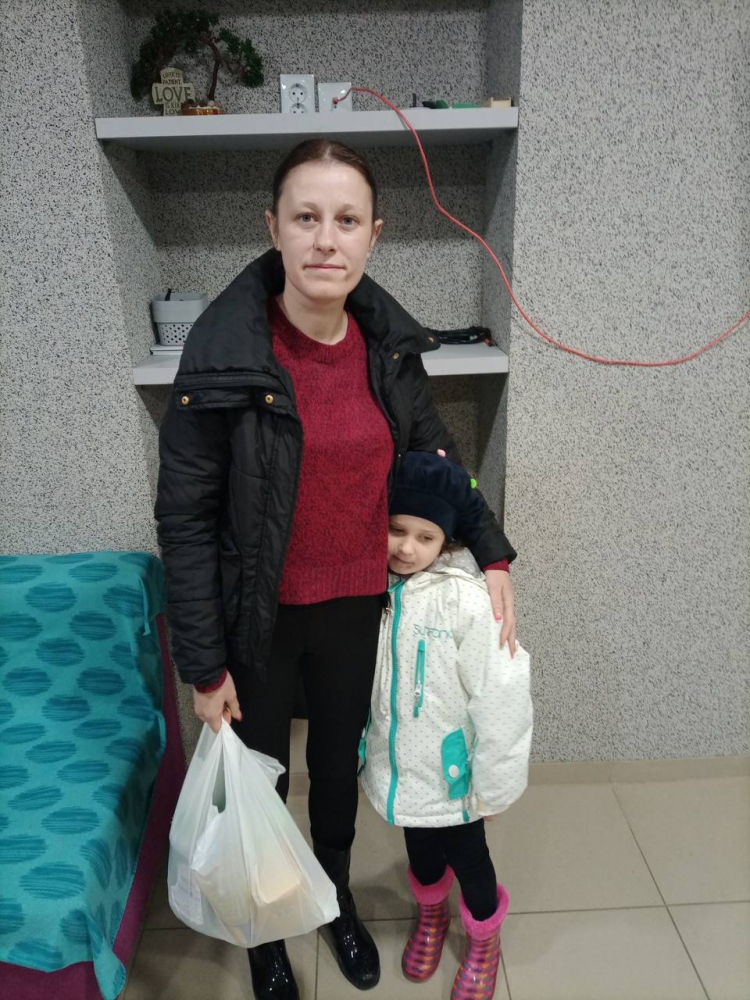 Church Without Walls in Moldova has been actively involved in ministry to Ukrainian refugees since the beginning of the war. As the war persists, many continue to turn to the church for help. Around 400 families are supported with food packages and hygiene supplies. The good news about Jesus is shared at meetings and organized Bible studies.
Mila is from Ukraine. She came to one of the refugee meetings. Mila has two daughters: a 2-year-old and a 6-year-old. Embarrassed at asking the church to help her, she was quiet and said practically nothing about herself at the meeting. About a month later, at one of the meetings with other refugee women, she told her story.
Her husband had died. After his death, Mila felt like her life stopped. She wanted to commit suicide and was ready to do this, when her eldest daughter entered the room. The daughter hugged her and said, "Mom, I love you!" Hearing these words, Mila burst into tears, and the two hugged each other. Mila said it is now her children that she lives for.
Mila regularly comes to the women's meetings. Although she does not yet believe, God is beginning to show her the meaning of life.
There are many similar stories among those we are serving. These meetings have been valuable ways for Church Without Walls to connect with refugee women and share the Gospel with them. They know the Gospel heals their hearts and penetrates their souls.
The volunteers at Church Without Walls recognize that it can take time for pain, hatred, and anger to leave hearts. Their desire is that they know there are people nearby who care and will support and help, and a safe place to study the Bible, share, and ask questions. Together, we pray and trust God is working in their hearts.