Bringing Refugees Back to the Path of Hope
Tuesday, June 20, 2023 by Amber Schafer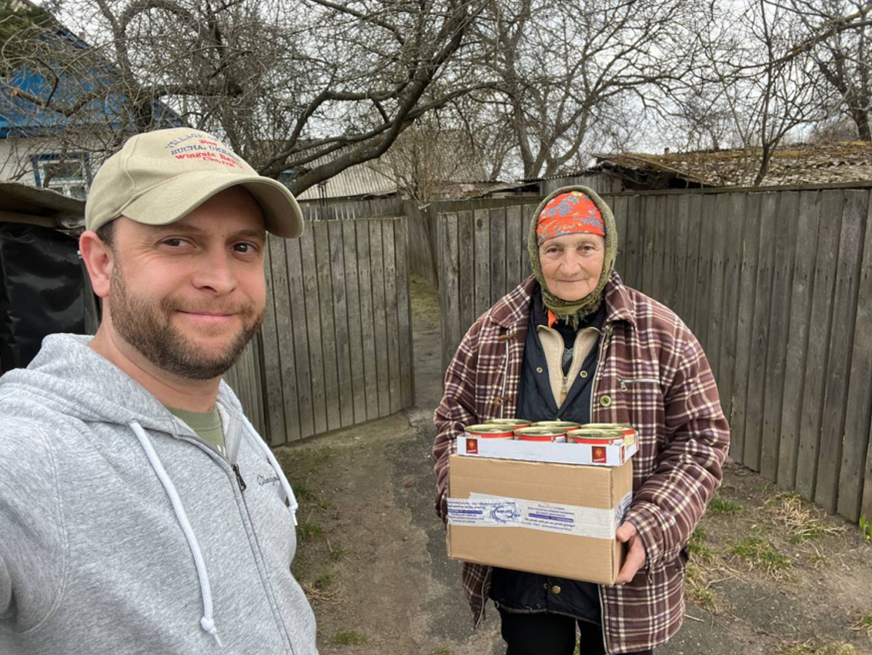 Bethany Church is one church in the Generations Network Ukraine who have been helping the displaced during the war. They have been providing physical and medical aid and replacing and repairing windows in homes that have been damaged in the hostilities. The church network is actively witnessing about Christ and supporting people in prayer.
With its 15 volunteers, Bethany Church has been serving people in the regions of Bucha, Kyiv, Mykolaiv, and Donetsk. Earlier this year, they visited some villages within 80 miles of Kyiv. There they distributed food packages, blankets, and warm clothes to the disabled, and to large families, and families without financial income.
During that mission, they got more closely acquainted with the Avramenko family of six. The children range from 4 to 15 years in age and their elderly grandmother, who has health problems, also lives with them. While they have their own house, they do not have an operating sewer or water supply. The father works but deals with health issues. The wife's parents live in the same village. The family helps provide care for them because the grandfather has mental and physical problems that require special attention and additional medical supplies.
There are many communities throughout Ukraine where people have lost their jobs, financial support, and opportunities to further build their lives. And many people have lost hope. Bethany Church is thankful for the opportunity to help people, like the Avramenko family, with necessities during the war. By meeting their physical needs, they are able to share the Gospel with those they help. Little by little, the church is bringing people back to the path of hope and faith in the One who can guide them through any circumstance.
The church network in Ukraine has been providing aid since the beginning of the invasion in 2022. Through your support, we can continue to provide resources so these churches can give practical assistance and spiritual hope to those suffering. Thanks for your participation!
---
---