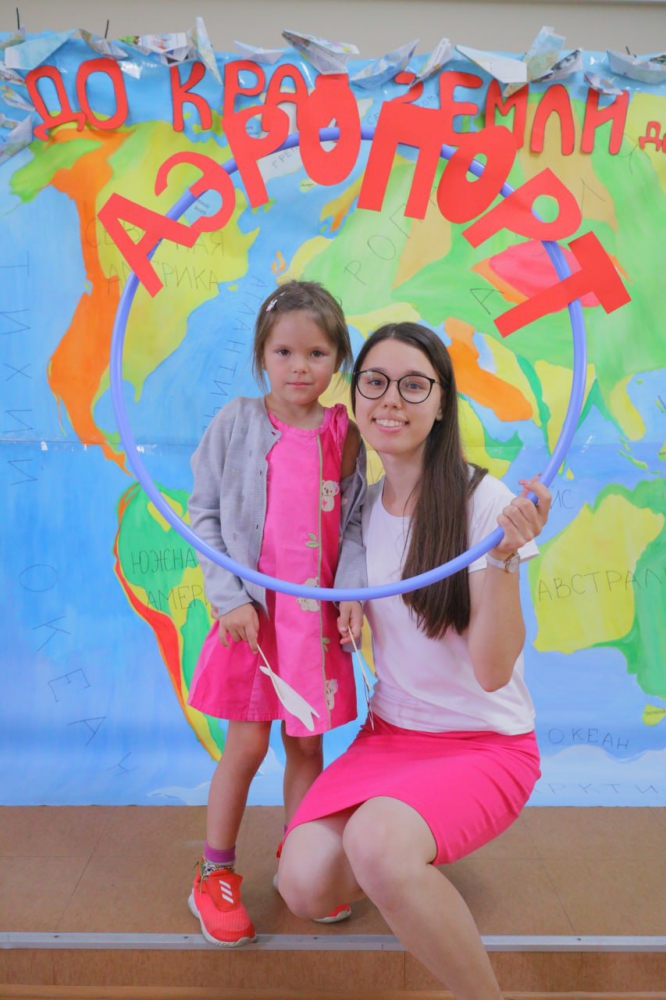 Hello, my name is Nastya! I attended Bible Club for several years in a row.
When I became older, I was invited to be a helper with the Bible Clubs. It was so interesting for me to have the opportunity to serve in this way, and I enjoyed it.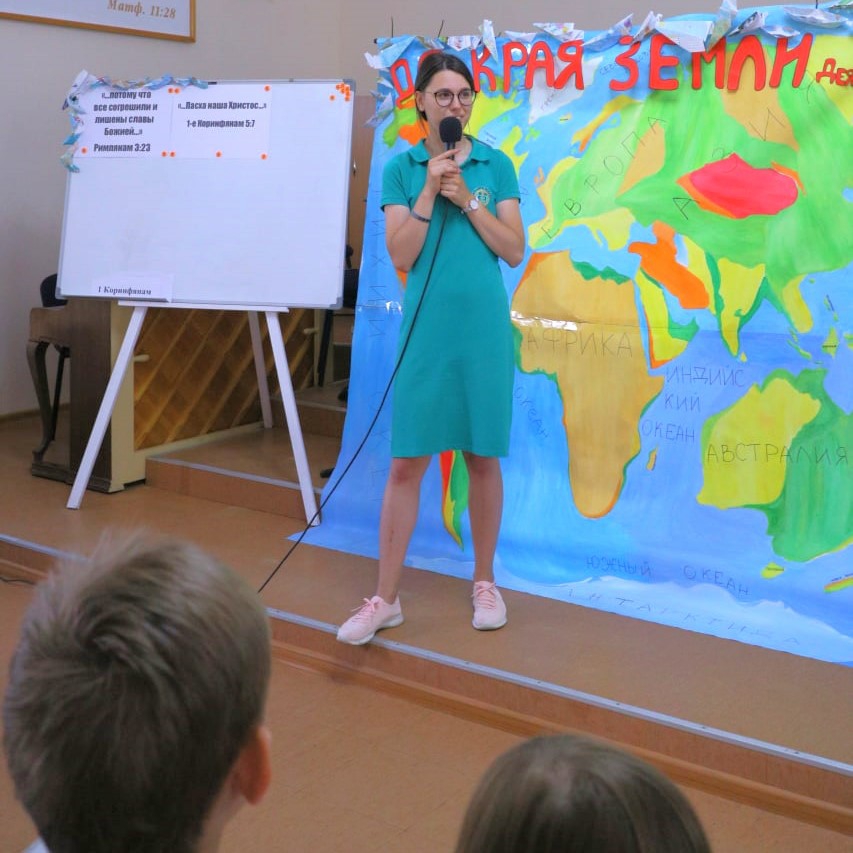 My desire is to help younger generations. It is this desire that motivates me to serve children through Bible Club. I am glad that through this program we have an opportunity to tell children about Jesus and help them. I also enjoy serving because our leadership team is friendly and wonderful to work with.
I am now 20 years old. I help lead the crafts, worship, teach the children to memorize Bible verses, and assist with the necessary clean-up each day.
About Bible Clubs:
Bible Clubs are a week-long program filled with games, songs, lessons, and crafts, all of which help children learn about Jesus' love for them. Since Summit Missions International hosted the first club in 1994, the program has continued to grow, reaching more children, in many cities and villages. This summer, 45 churches throughout Transnistria and Moldova are preparing to host Bible Clubs. Many of these churches are small, with limited resources and volunteers to help serve, but the impact of this program is huge. It will reach nearly 3000 children and teens in communities throughout the region this summer with the Gospel.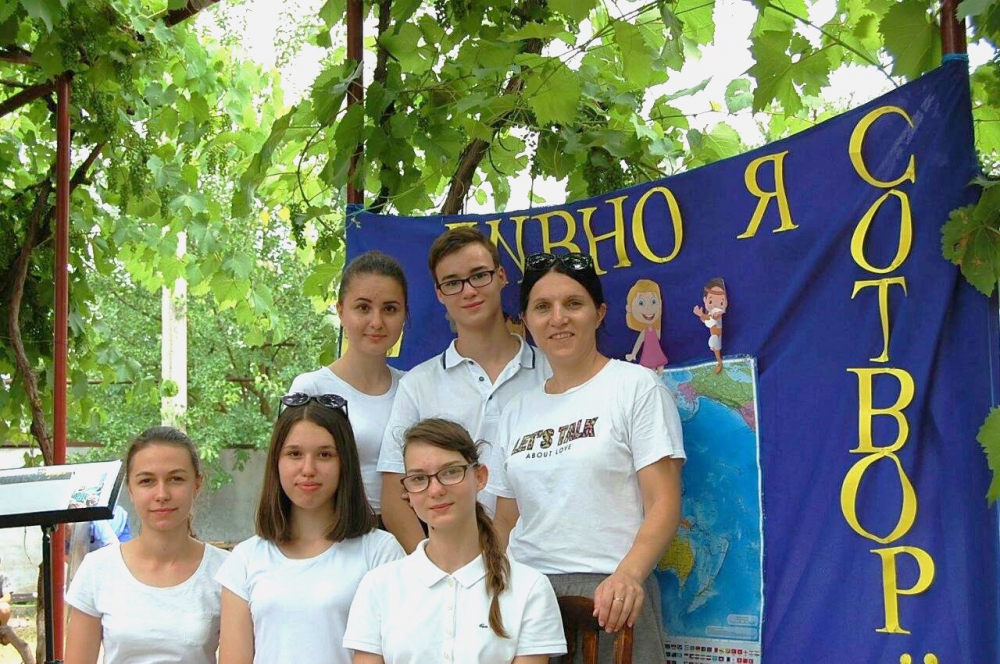 With the growth, the Bible Club leadership has expanded its reach to teens 14-16 years-old with the goal of inspiring them to pursue a life committed to Christ and equipping them as future leaders in their churches and communities. Like Nastya, these young men and women can learn the importance of living out faith and values, while having a firsthand leadership experience as they assist Bible Club leaders. This directly fulfills SMI's desire to teach the next generation and equip them for Christian leadership so they can make an eternal impact on generations to come.
There are challenges in openly sharing the Gospel in this part of the world. The evangelical church in this region has fought to survive amid skepticism and persecution. The government views churches not aligned with the Orthodox faith as a sect and requires them to get special permission to hold activities and outreaches in their communities. Only 4.7% of the Moldovan population and less than 1% in Transnistria are evangelical believers. As a result, most individuals have not read the Bible or heard the hope of the Gospel.
Bible Clubs are one of the few ways churches can actively reach children and their families with the Good News of Jesus in this region. The Bible Clubs are proven to deliver a positive reflection of the churches to their communities. This creates a gateway for churches to have future opportunities for on-going ministry and increases respect for them in their cities and villages. Our goal is to see the Bible Club program flourish in communities throughout Transnistria and Moldova, with increased expansion into Ukraine in the coming years.
You can be part of making this goal a reality through sponsorship. Your sponsorship could make a lasting spiritual impact in the life of a child…or an entire community!