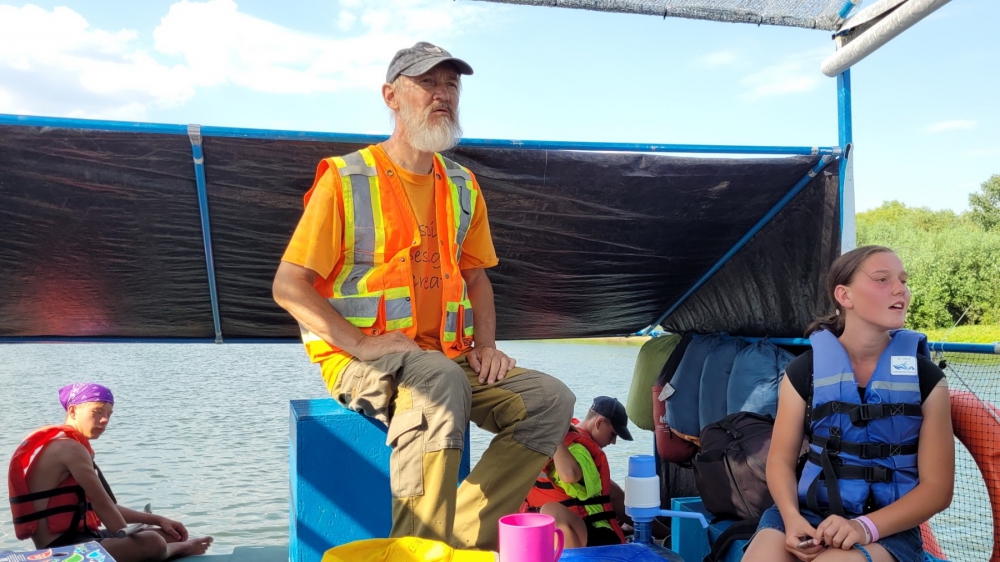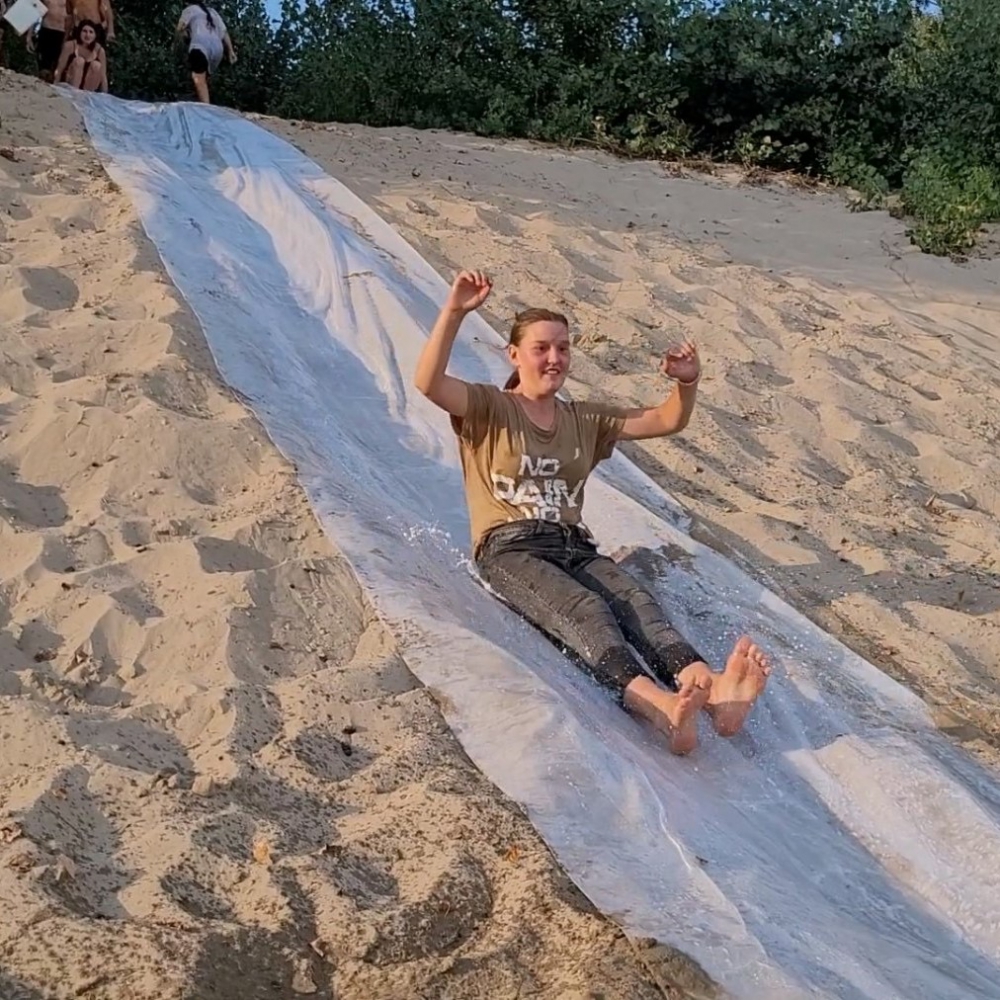 My name is Maria. I'm 15 years old.
I learned about Adventure Camp and the summer rafting trip from my sister, Ekaterina. She is the raft's chief mate.
Last summer was my first time at the camp, which was a river rafting experience. The extreme rafting camp is different from the usual camp—it is not a place where you just relax and let the camp staff do everything for you. On these experiences, you must work for survival. Being active, making friends with others on the team and solving complex problems are necessary to the challenge. There also must be a desire to obey the leaders and those with more experience of living outdoors. Extreme camp shows you who you really are. This camp changed the way I feel about myself. I saw the weaknesses of my character. The experience helped me to recognize areas I need to work hard to change for the better.
Two times a day we had Bible hours at the camp. Each morning we would read the Bible, sing, and pray. Every evening we would spend a few hours by the fire talking about God. We sang and prayed a lot. The Bible is a very interesting book. Through these times together reading and talking, I realized God wants me to become like Him. After Adventure Camp last summer, I began to communicate more with other believers.
I liked the games and swimming in the river on the extreme rafting trip, but I often remember the time spent by the fire, and how we sailed along the Dniester River from the village of Parcani to the city of Tiraspol, Transnistria. I will definitely go back to camp this summer. I want to be part of the "sequel" Adventure Camp in 2023 and enjoy even more extreme and interesting games again.
See What the Summer Rafting Trip Experience is Like!
About Adventure Camps
The Adventure Camp program focuses on sharing the Gospel and discipling youth. It consists of three parts: Leadership School, Extreme Prayer Trips, and Summer Rafting Trips. Through the Leadership School, teens learn practical outdoor skills while reading and apply God's Word to life circumstances. During the 5-day Summer Rafting Trips, teens recognize the importance of placing faith in Jesus.
This year in three different regions of Transnistria there will be 24 meetings with the Leadership School that will work with 30-40 teens each month; 25 short Adventure Camps lasting 1-3 days each, and 8 Summer Rafting Trips which they anticipate reaching 100-130 teens.
Sergey, the program director, has a team of 15-20 leaders that help direct the camps throughout the year. Sergey says, "Constant individual work continues with the young people God has entrusted to me." The goal is to provide teens with opportunities for growth in maturity and spiritually throughout the year and mentor them along the way.