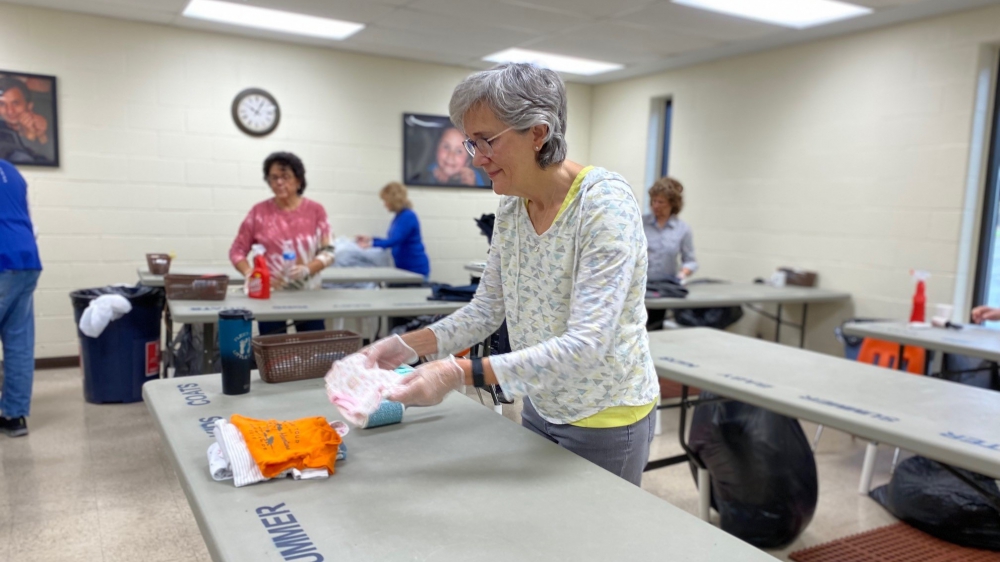 Meet Myah!
I was inspired to begin volunteering with Summit Missions when I was assigned a service project for my Global Politics class at school. To complete the assignment, we were required to engage in a political activity and "think globally," but "act locally." During the time I spent brainstorming ideas, I felt that I wanted to use this opportunity to become involved in the community and commit to formally serving others on a regular basis. Summit Missions was recommended to me by a staff member from the Chapel in Green. It seemed not only to work perfectly for my project, but also provided a space where I could volunteer every week. Being a senior in high school, I have a busy schedule, but the staff there are accommodating and flexible. The jobs I have completed are not overwhelming (consisting of things such as sorting clothes, folding newsletters, and counting supplies). The workspace is comfortable, and it's lovely to talk with all of the staff members. It is not uncommon that I stop to grab a coffee to drink while I work. However, I have been graciously offered coffee and snacks numerous times by staff members. I typically listen to music or a podcast while I work, which never fails to make the time fly. For all of these reasons, to any student seeking to fulfill the dreaded service hour requirements for school, or any person looking to serve in general, I would highly recommend getting involved with Summit Missions.
Volunteering has done a lot more for me than helping me meet my project requirements. In the time I have spent there, I have become a more grateful individual and have truly understood the value of giving to others. I remember being told a few months ago that there was a great need for winter gear because of the drastic weather conditions in certain countries. I have been blessed enough to have never had to worry about whether I will be warm enough in the wintertime, something that I take for granted. I cannot imagine not having a proper winter coat or a warm house to live in. I know the conflict between Russia and Ukraine has led to many people becoming displaced across various countries in Eastern Europe; each time I think about someone struggling, it of course saddens me, but also gives me a great deal of gratitude for the things that I have. In meeting the staff at Summit Missions, seeing the facility, and being personally engaged in the organization, my appreciation for nonprofit organizations and the people who run them has increased immensely. Volunteering has become a routine part of my life now, and I do not plan to change that, even as I leave for college this upcoming August. At the end of the day, we're all equally human and there is so much value in giving anything we can offer to those in need, even if it's just an hour of sorting clothes per week. Though I began volunteering for academic purposes, I continue volunteering because I have learned the beauty and impact of giving my time and have genuinely enjoyed myself while doing so.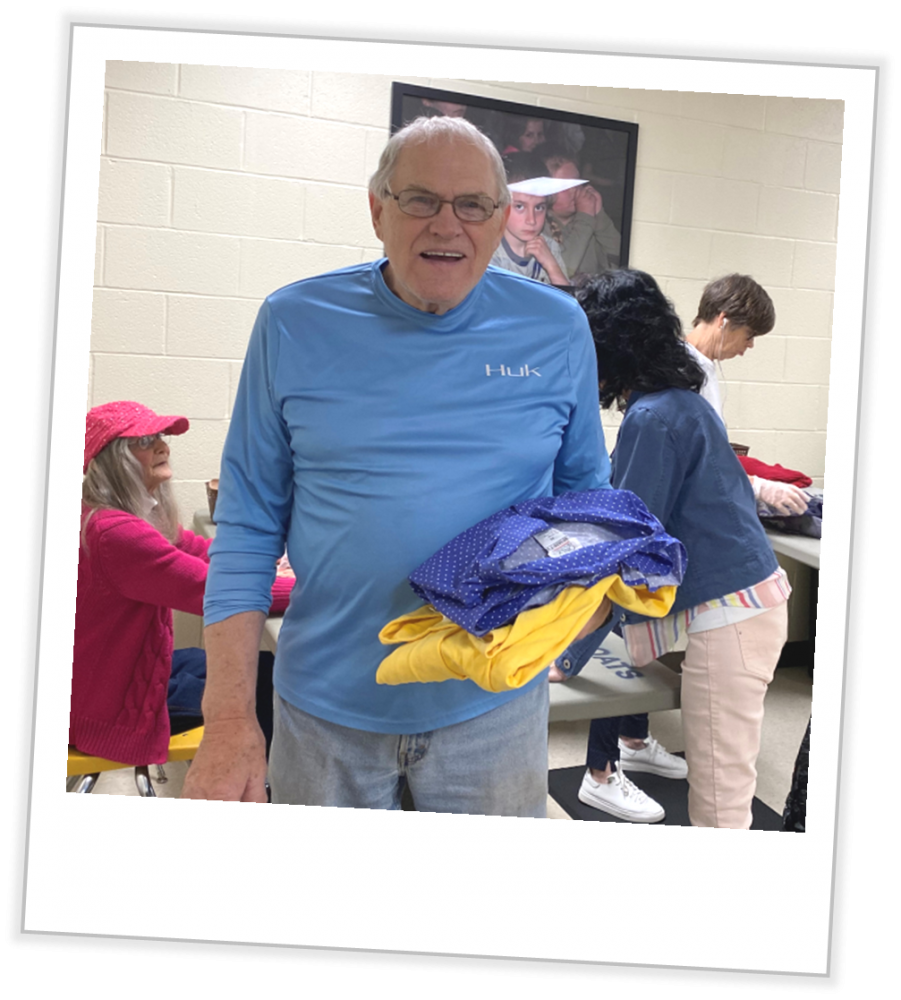 Meet Dan!
I moved to the Green, Ohio, area two years ago and began attending Maranatha Bible Church. Since I'm retired, my days were long, and my activities were limited. I began to pray that the Lord would provide me opportunities to serve Him. A friend from church suggested Summit Missions. So I thought I would investigate how I could serve the Lord there. I stopped to check it out, and the rest is history.
I am really thankful for the opportunity to serve at SMI in whatever capacity the Lord provides. At present, I serve by making sure the other volunteers have a continual supply of clothing to sort and fold. I also collect the folded clothing and place them in the baling boxes. When they are full, the items are made into bales for shipping.
Volunteering has opened my eyes to the abundance we have in the U.S. and the very real needs throughout the world. It is a blessing to be a small but important portion of the way God provides for the needs for so many.
I am thankful to serve at Summit Missions for the reasons previously mentioned, but in addition to those reasons, I am also blessed to serve alongside brothers and sisters in Christ. They keep me challenged in my relationship with the Lord and encouraged in keeping the faith. It also gives me a wonderful place to socialize in the company with people who have a Biblical worldview. I would encourage anyone who has time on their hands to come and join in the fun.