Karina's Family Finds Help and Friendship at a Church in Ukraine
Tuesday, May 30, 2023 by Amber Schafer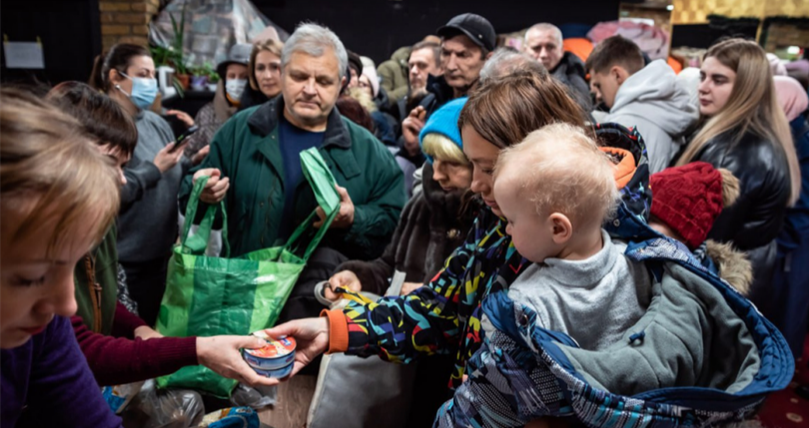 Our family was displaced from our home in the Donetsk region. Our city is under constant shelling. When we came to Kyiv, we were in a difficult situation, being in a foreign city with little financial resources. We looked for help, and that's how we happened to come to the local church.
We constantly found support there and were helped with our immediate needs. Our children were invited to attend children's clubs at the church. Our occasional attendance at gatherings grew into regular meetings. When church volunteers found out we had been displaced from our home, they suggested that our family attend a Christian camp with other church members and families like ours, who were also
immigrants.
Our opinion of the Bible has dramatically changed. My husband and I had never thought that studying the Bible could be so interesting. This experience has also changed the way we think about church. Before we came to the church in this new city, we never imagined that the atmosphere at church could be so friendly, fun, comfortable and interesting. We are never judged for our appearance or our thoughts, but supported, listened to, and guided to the right path.
- Karina, Ukraine
The church network in Ukraine has been providing aid since the beginning of the invasion in 2022. Through your support, we can continue to provide resources so these churches can give practical assistance and spiritual hope to those suffering. Thanks for your participation!
---
---