A Nebraska Grandmother Helps Bring Joy to Ukrainian Refugee Children
Wednesday, March 1, 2023 by Amber Schafer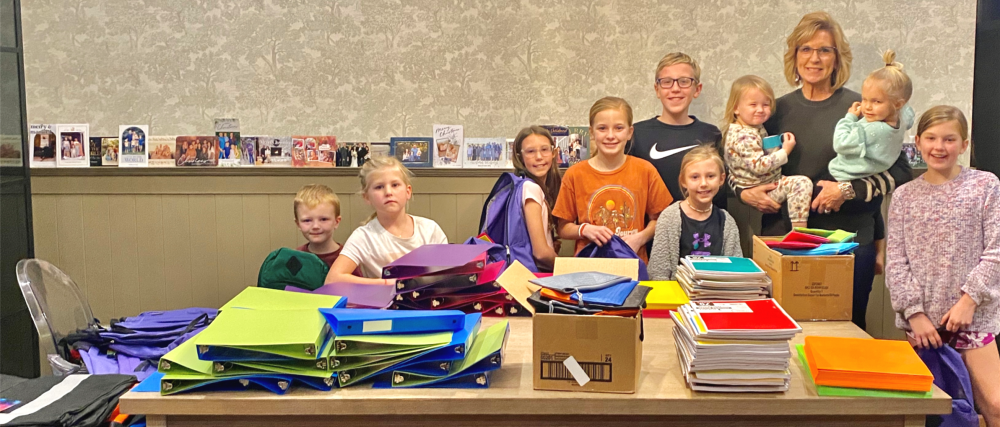 In early December, we received a call from Sandra, in Nebraska. She had been looking for a "hands-on" Christmas project for her nine grandchildren. She was excited to learn about the backpack project for Ukrainian refugee children. This is her story….
Every year for Christmas I plan a party centered around a certain theme, and this year I chose a country, Ukraine, in an effort to look outward and give some intentional focus to what others are going through in our world right now.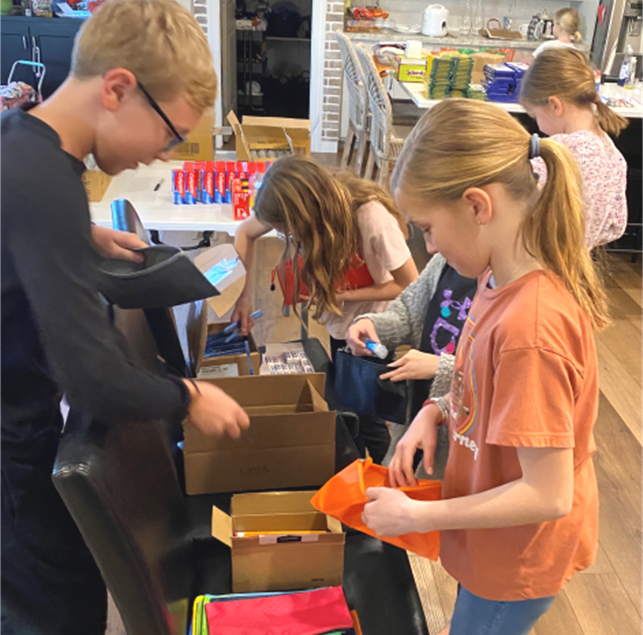 Our Christmas party consisted of eating Ukrainian food and I made a flash card lesson with fun facts/pictures about Ukraine and then also explained in children's terms what many of them are experiencing, having to leave their homes with very little, etc. I had them share what they might take with them if they had to leave their homes in a hurry and could only take a few things along. I gave them each a gift of Ukrainian origin to remind them to pray for the kids of that country.
We talked about how God places a high priority on caring for kids going thru hard times with verses such as Isaiah 1:17 and that doing so is just the same as doing it for Jesus (Matthew 25:40). After we prayed for them and talked about ways we might be able to help, I told them about this backpack project that they could do for Ukrainian refugee children, friends-they've-never-met, across the miles. They were very excited to participate ("this is so much fun") and did a great job filling the backpacks with all the goodies.
Our four-year-old grandson woke up the next morning and said, "This morning when I woke up early, I prayed for Ukraine and Russia".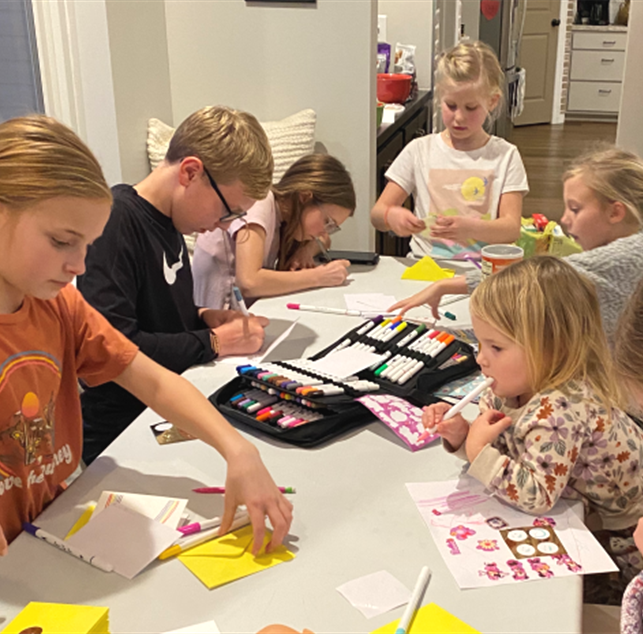 If you are interested in a special project, contact us to learn about current needs. There are many ways you can get involved and be part of the Great Commission in Eastern Europe. summitmissions.org/get-involved
---
---