Elena Finds Hope in an Unfamiliar Place
Wednesday, February 22, 2023 by Amber Schafer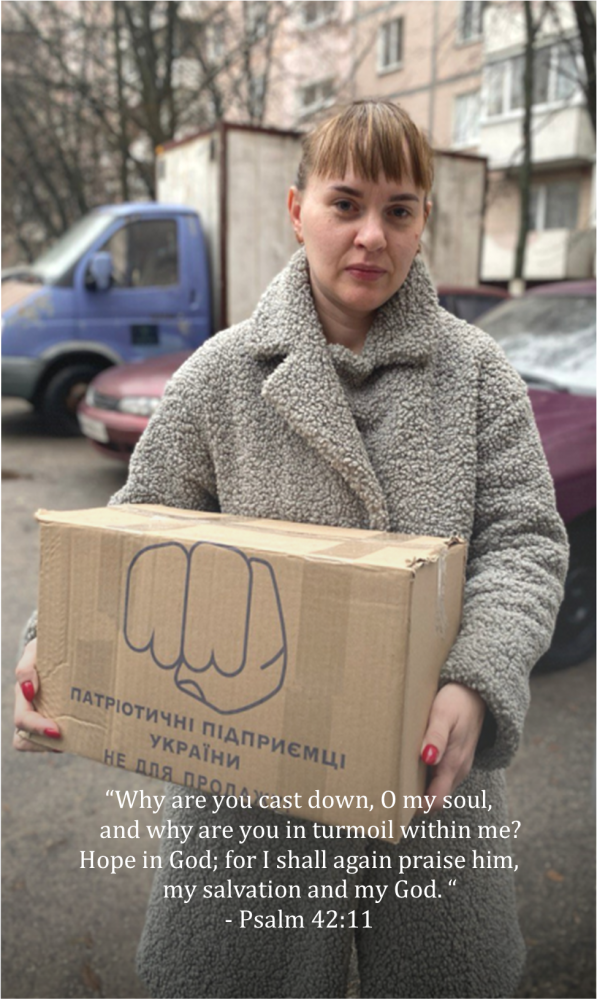 My name is Elena, I'm 48 years old. I came from Marhanets to a new city because of the war. I was not familiar with this city and was trying to adapt, find a new job, meet new people, and navigate unfamiliar places. I began to feel unseen and concluded that no one needed me and that no one would help me except myself.
Finding myself in this difficult situation, I went to the local church in Zaporizhzhia for a food package. While there, I noticed that they were selflessly giving a hand to people like me, and gently showing care, and sharing the pain.
Through this church I received help and shelter, and heard good words that allowed me to once again hope that there would be peace. I also heard about Jesus Christ who saves!
The network of churches in Ukraine are providing aid during the war. Through your support, SMI can continue to provide resources so these churches can give practical assistance and spiritual hope to those suffering. At the center of all our efforts is the motivating belief that the Gospel brings hope and makes an eternal impact in the lives of men, women, and children. Your support helps us reach more refugees and people throughout Eastern Europe with the Good News of Jesus. Thank you!
---
---