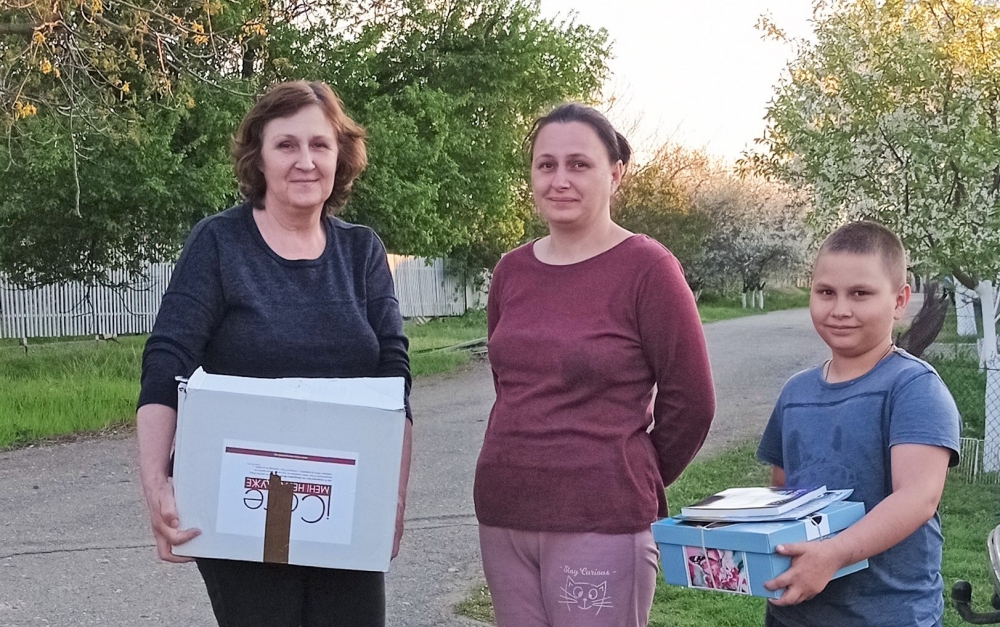 Andrey moved to Transnistria with his mom when the war in Ukraine began. Our partner, Lena, visited this refugee family and gave them a package with food and a few small presents. During the visit, Lena invited Andrey to the Bible Club program at the local church.
The first day Andrey came to the Bible Club, he was shy and did not play any of the games. But within a couple of days, Andrey made friends at the program and joined the activities with confidence and enthusiasm. Andrey's mother said he was so happy to have made new friends and enjoyed the time there.
It does not take long for kids to warm up to the Bible Clubs. They enjoy group games and competitions, craft time, Bible lessons and discussions, delicious food, and interaction with other children. The leaders create a welcoming, exciting environment where children feel valued and accepted. These programs are also a safe place where kids can think about God, ask spiritual questions, and receive Biblical guidance from leaders and mentors.
Lena, the program coordinator, said the Summit Missions Bible Clubs are the first step on the path of spiritual awakening for children. It is an opportunity for their hearts to open to Jesus Christ and the truth of the Bible.
The goal of the Bible Club program is for children in the communities around local churches to have an opportunity to hear about Jesus. For the past 28 years, these clubs have made an eternal impact in the lives of kids throughout Moldova, Transnistria, and Ukraine—positively changing the course of many young lives forever.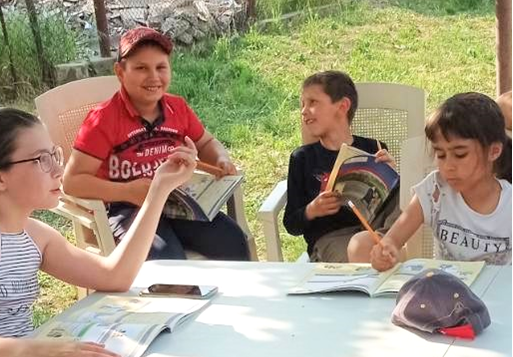 Although he is away from his home and friends in Ukraine, Andrey (pictured wearing a baseball cap) attended Bible Club, enjoyed the activities, and made new friends.